An alternative Photoshop Splash screens for you to replace original one. If for any reason you don't like native splash, you still have ability to change it by creating new and replacing some resources in Photoshop libraries.
---
Minimal Photoshop CS6 Splash
Psd includes a fully layered PSD and it has rasterized text for you to replace it. Note: don't change the resolution because it can cause some problems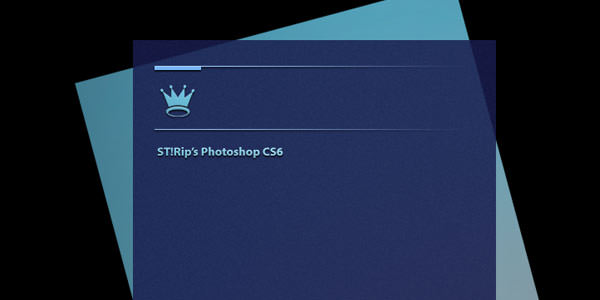 ---
Alternative Photoshop Splashscreen
A different image for your Photoshop's Splashscreen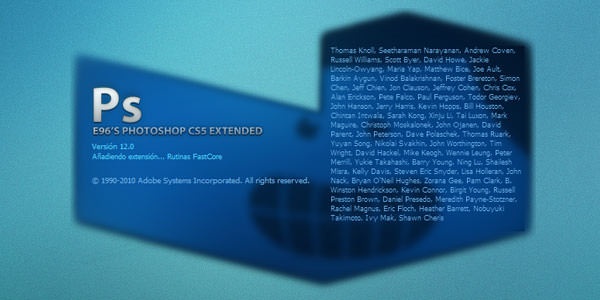 ---
Changing the Splash Screen in Photoshop
Step 1 – Download ResHacker
Step 2 – PSArt.dll
Before launching or using ResHacker, make sure you make a back up of the original PSArt.dll file. You should find it in C:\Program Files\Adobe\Adobe Photoshop CS4 (or CS5), copy the file and paste it where you can find it easily. This is so we have a readily available backup, in the off chance something goes wrong.
Step 3 – ResHacker
Open ResHacker and click on Open, a window should open, go to C:\Program Files\Adobe\Adobe Photoshop CS4 (or CS5) and select PSArt.dll
Step 4 – Replacing File
You should see three expandable directories on the left (PNGF, Version Info and 24). Expand the PNGF folder and scroll down to:
(For CS4) - SPLASHARTBACKGROUND.PNG
(For CS5) - SPLASHBACKGROUND.PNG
Expand the folder and you should see a binary file called 1033. Right click on it and select "Replace Resource...". Then you should see a dialog box prompting you to "Open file with new resource". Locate it (ensure that it is in the .PNG format and has the same dimensions). Then type in the following (exactly) into the boxes:
Resource Type= PNGF
Resource Name= SPLASHARTBACKGROUND.PNG if its photoshop CS4
SPLASHBACKGROUND.PNG if its photoshop CS5
Resource Language= 1033
Step 5 – Saving
Navigate to File>Save As and then call it PSArt.dll and move it to the Photoshop directory.