Carving is a kind of sculpture. Cooking masters surprisingly turned the most ordinary vegetables and fruits into artistic masterpieces. Today, the artistic carving of vegetables and fruits has received wide recognition. Carving gives the table a unique look.
In basics, this type of art is devoted to making your food more appealing to the eye.
The origins of fruit and vegetable carving are uncertain. But with high probability it may be originated from Japan or China.
In China food carving usually features mythological creatures and animals. Not only is fruit carving used in cultural and traditional ceremonies, but also ordinary households are known for decorating plates with fruit carvings when they have guests over. Specifically, watermelon carving has been and still is very popular in China.
Food carving in Japan is referred to as Mukimono. Mukimono (むきもの「剥き物」) is the traditional Japanese art of decorative garnishing. Examples of this include carving traditional images into skins of fruit and vegetables, as well as carving vegetables (such as daikon, carrot, eggplant) into attractive shapes such as flowers, twists, and fan shapes. These are commonly served as a garnish on the same plate as the meal, or on a small side plate.
Cutting food into flowers, birds, people, cranes, turtles, animals, and landscapes is a way to create a sense of the four seasons. The taste of the four seasons improves the appearance of the cuisine and plays a major role in improving the flavor.
Also special tools are used for Mukimono. Daikon radish, carrots, pumpkin, potatoes are complex things and it's impossible to make something from them by means of common tableware.
Japanese Food Artist Gaku has been practicing the art of Mukimono. Since 2016 he began posting his craft on Instagram where he carved astonishing fruit and vegetable design. Due to oxidization, fruit carvers have to work fast, making Gaku's art even more impressive. Gaku eats all of his projects when finished. Visit Gaku on Instagram.
Chinese dragons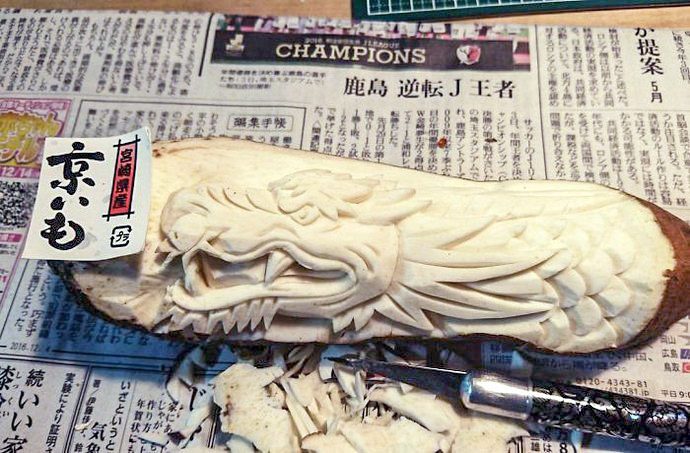 Study of the instinct. Flickering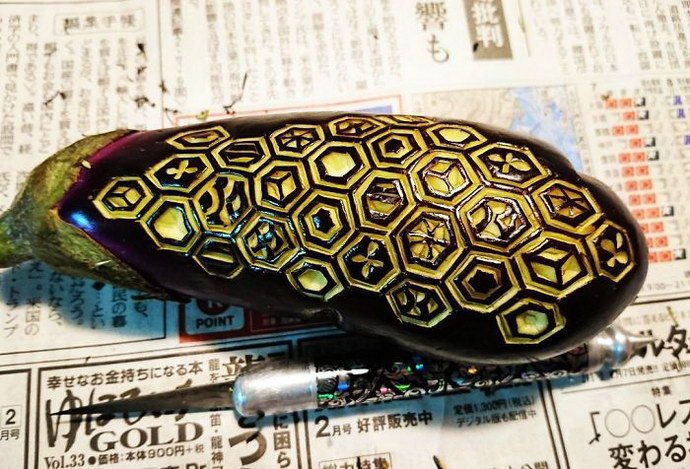 Crane from Daikon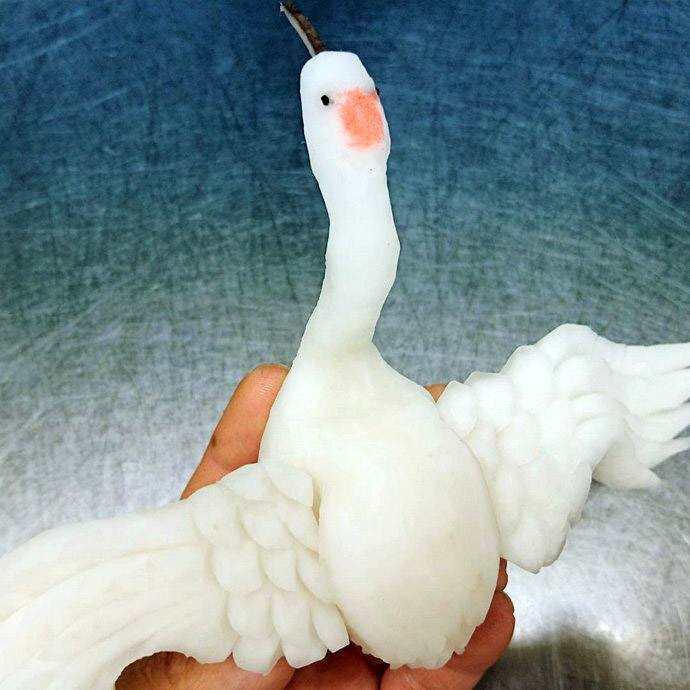 Apple Carving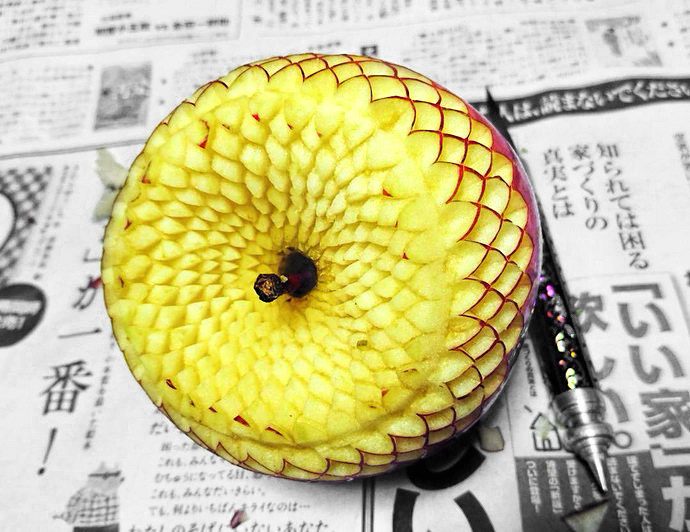 Patterns on Apple skin. Mukimono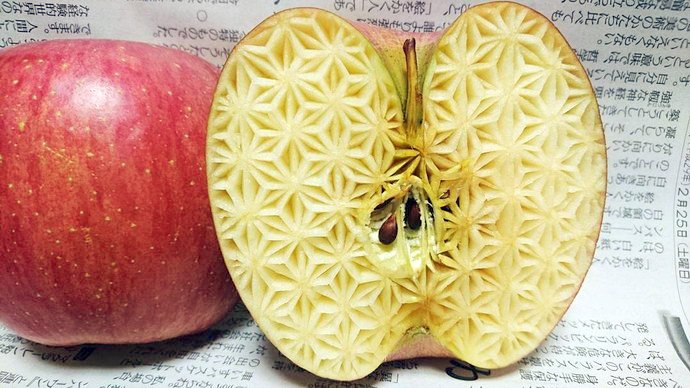 Apple Mukimono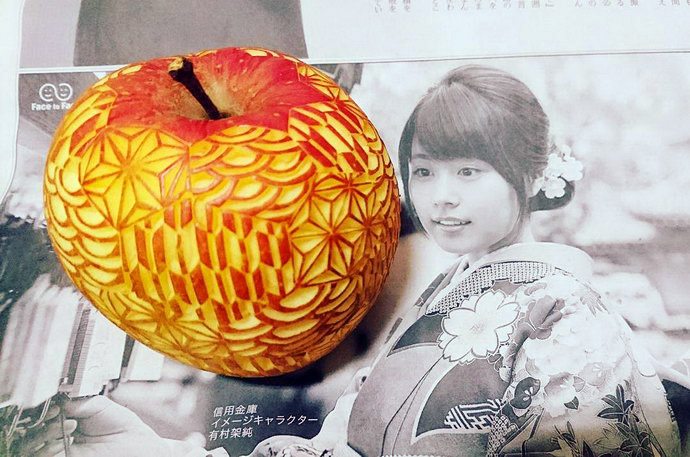 Edible masterpiece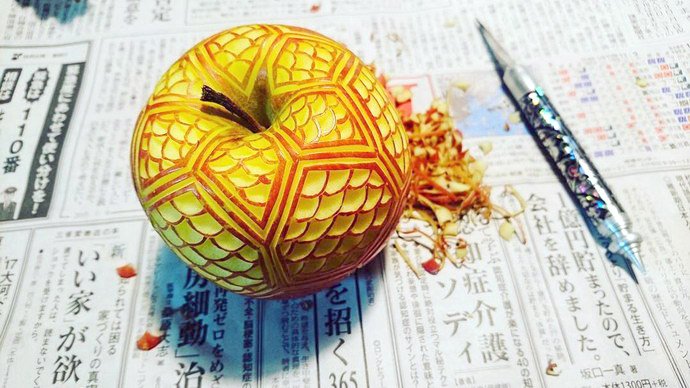 Turn common apple into piece of art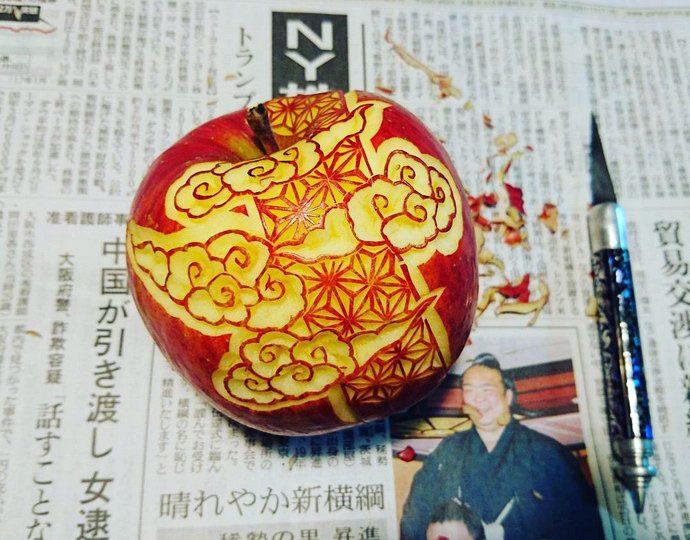 Apple Mukimono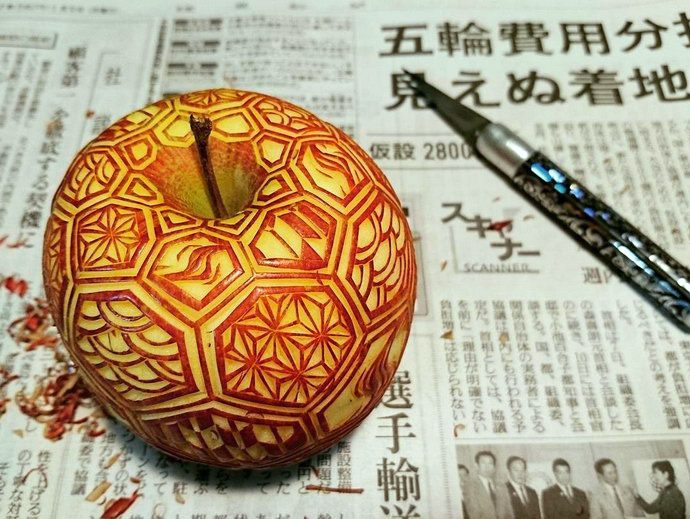 Apple Mukimono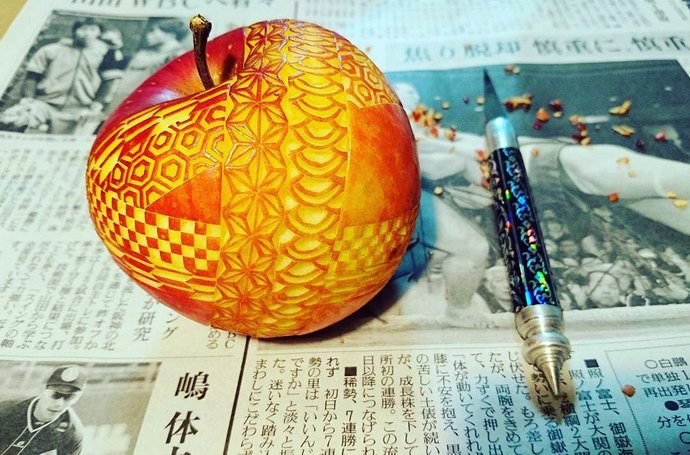 Patterned broccoli tree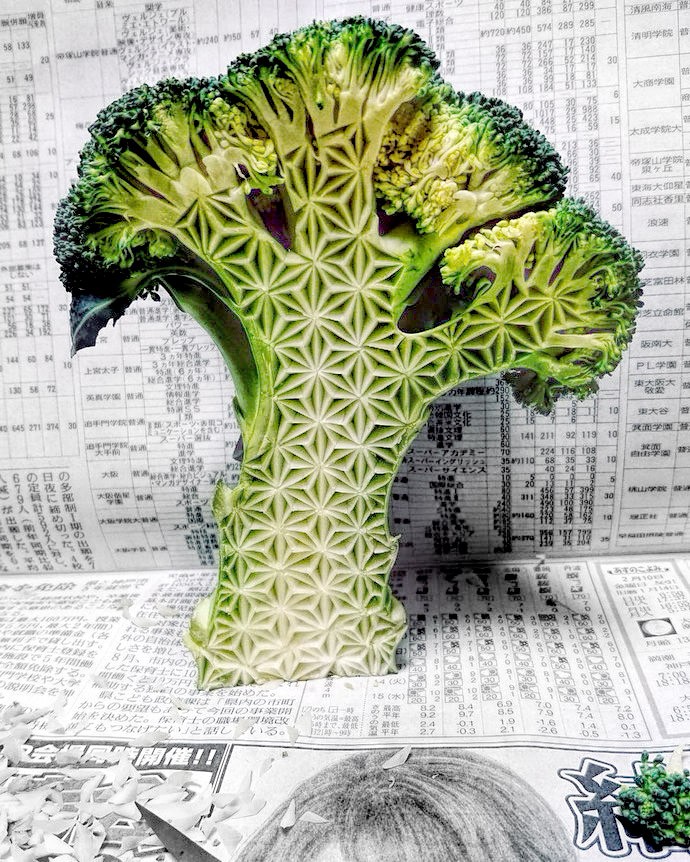 Culinary carving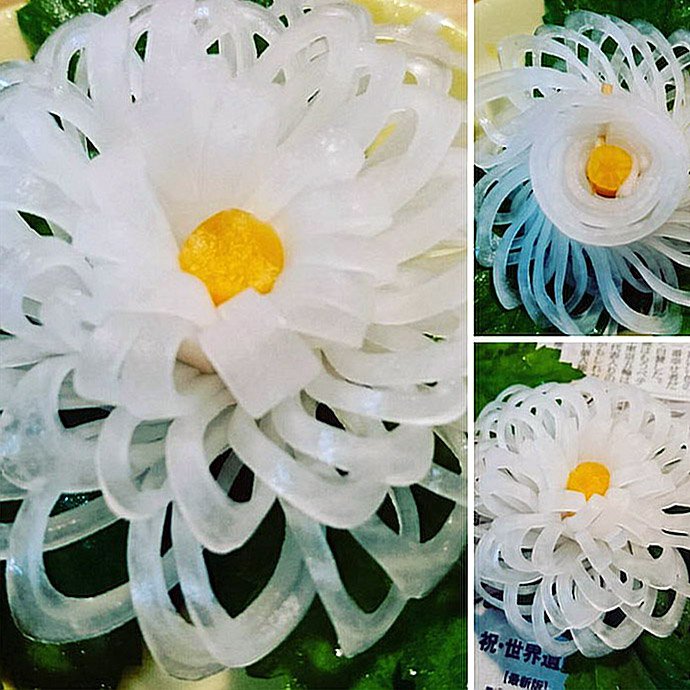 Food carving on winter melon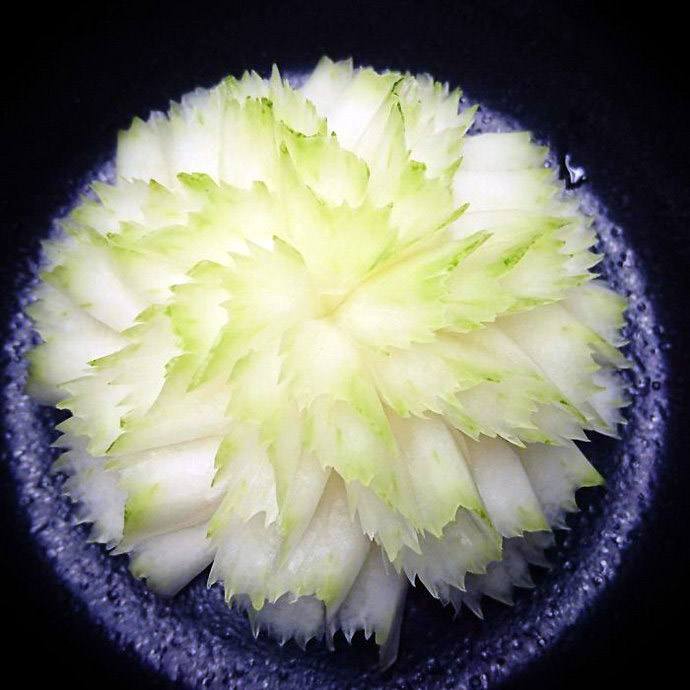 Carrot chain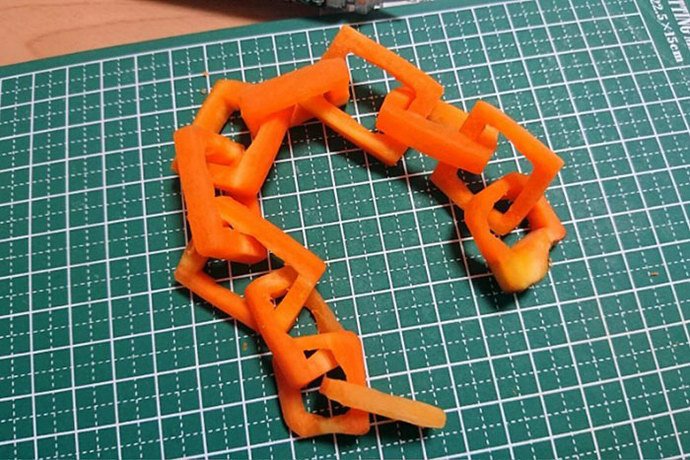 Apple carving. Pattern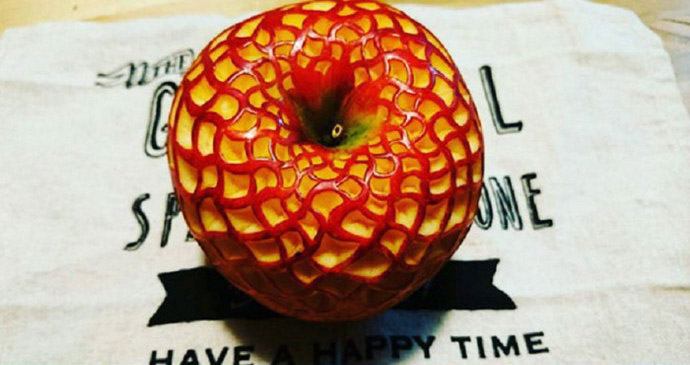 Apple carving. Bird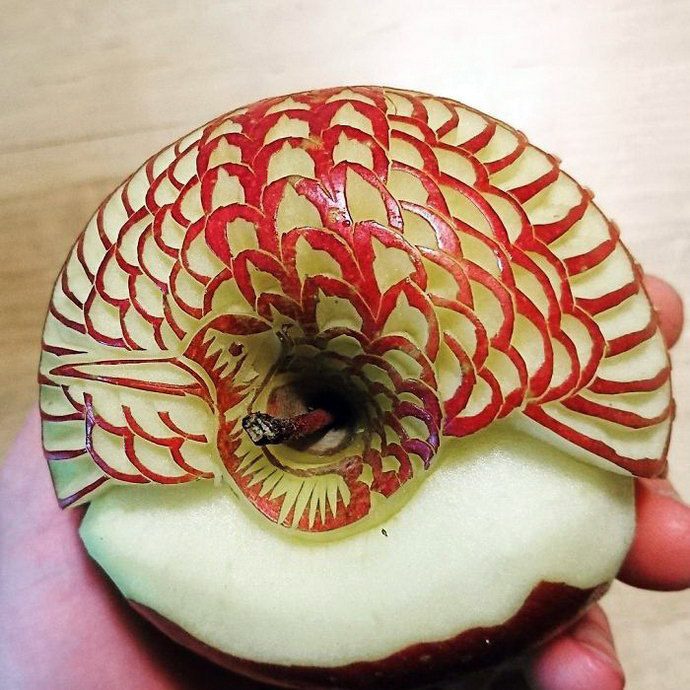 I'm bay Max. You protect your health. Carved Uguits greens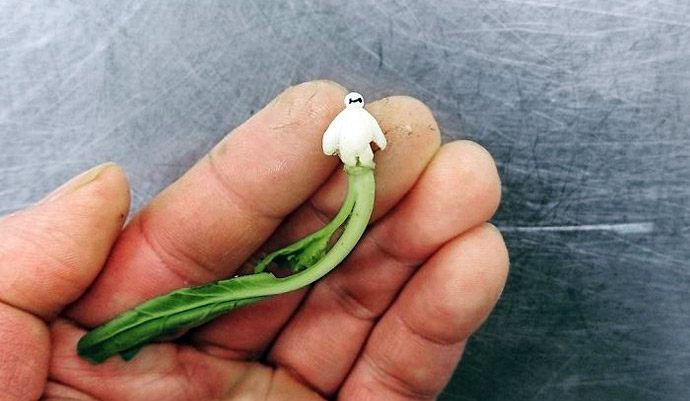 Patterned carrot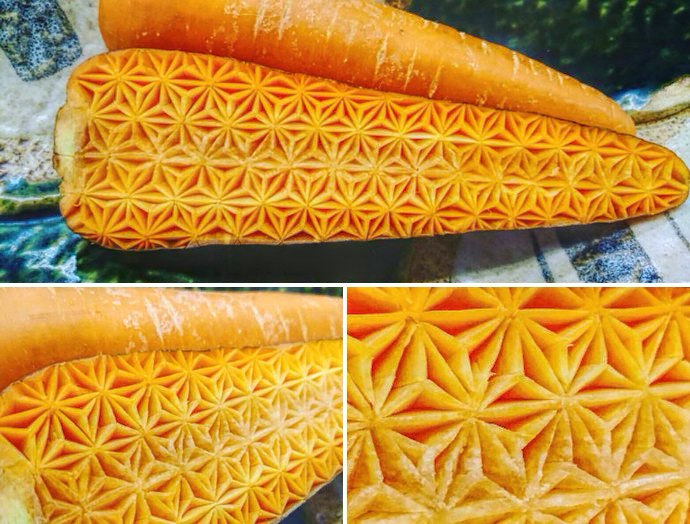 Patterned broccoli
Dragon ball carved on Banana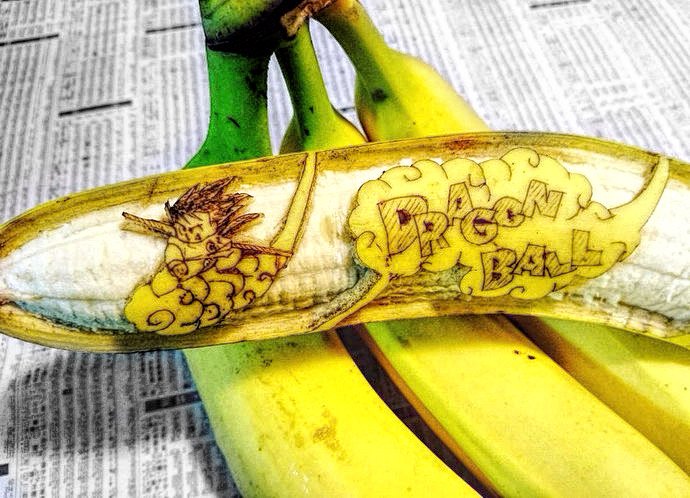 Beauty of carved food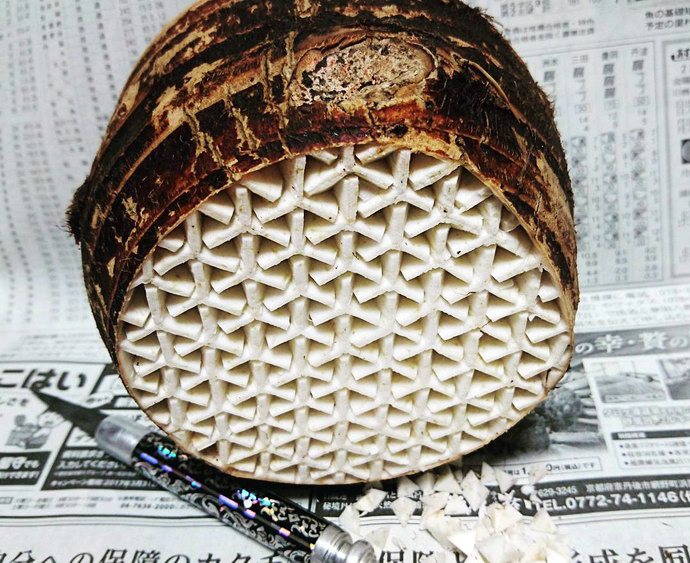 Banana-dragon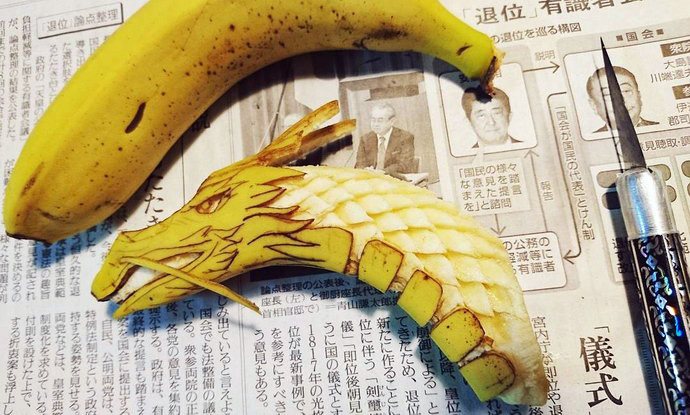 Banana-flower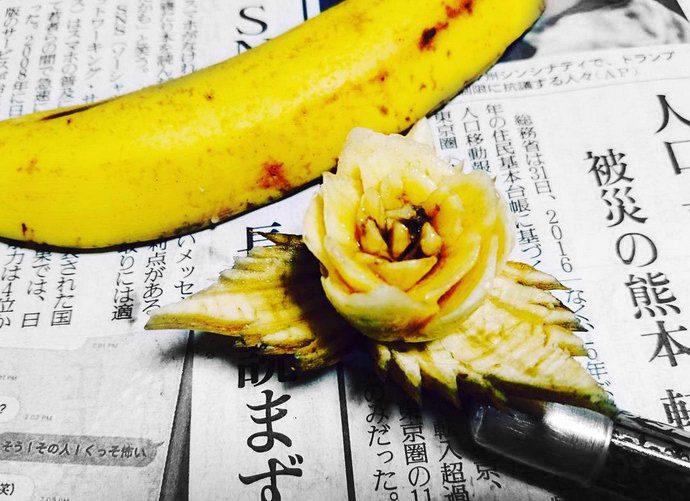 Carrot legs. Food carving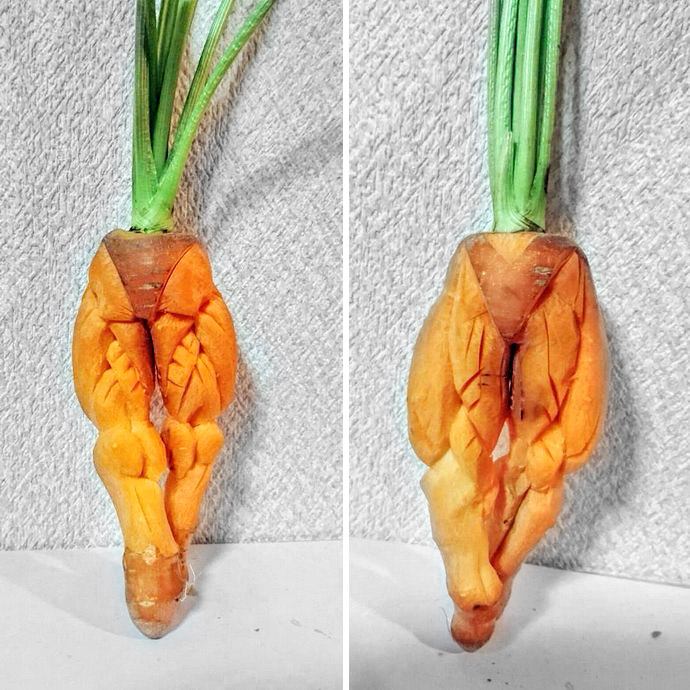 Bovine pumpkin carving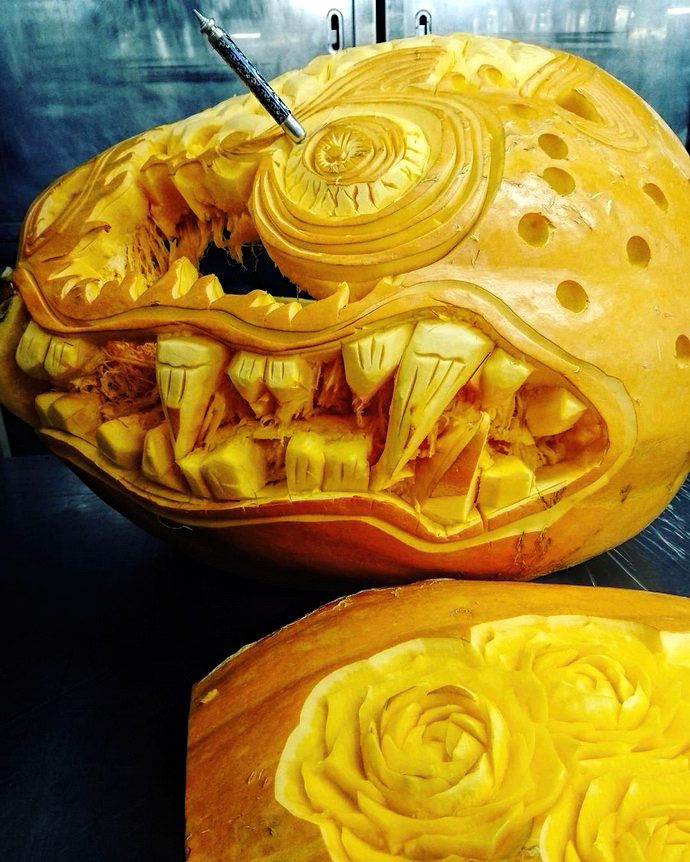 Mukimono carrot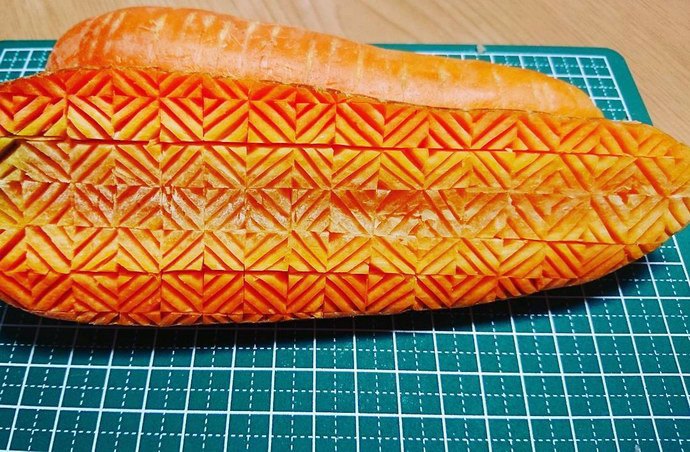 Radish carving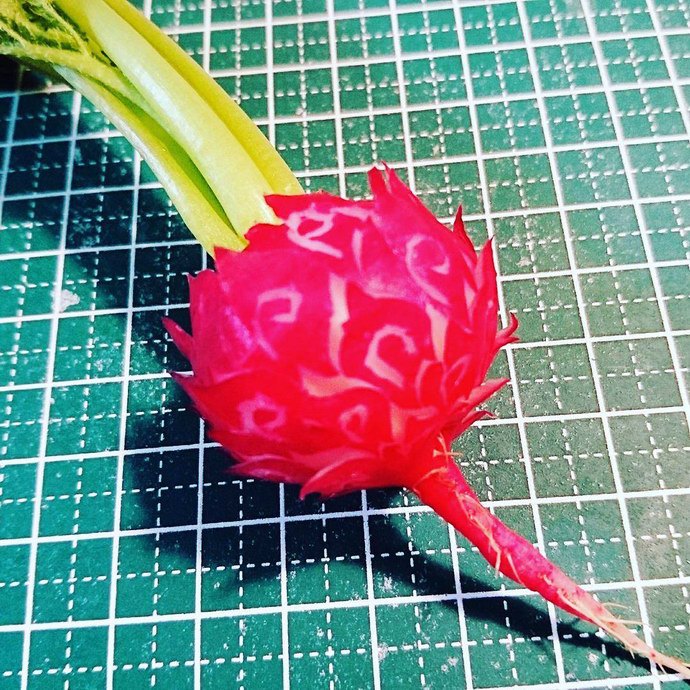 Skillful pattern on vegetable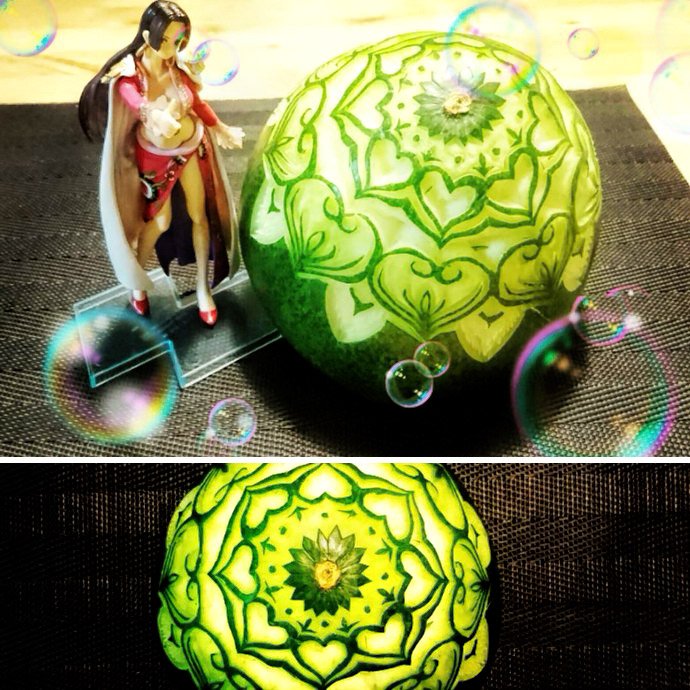 Radish carving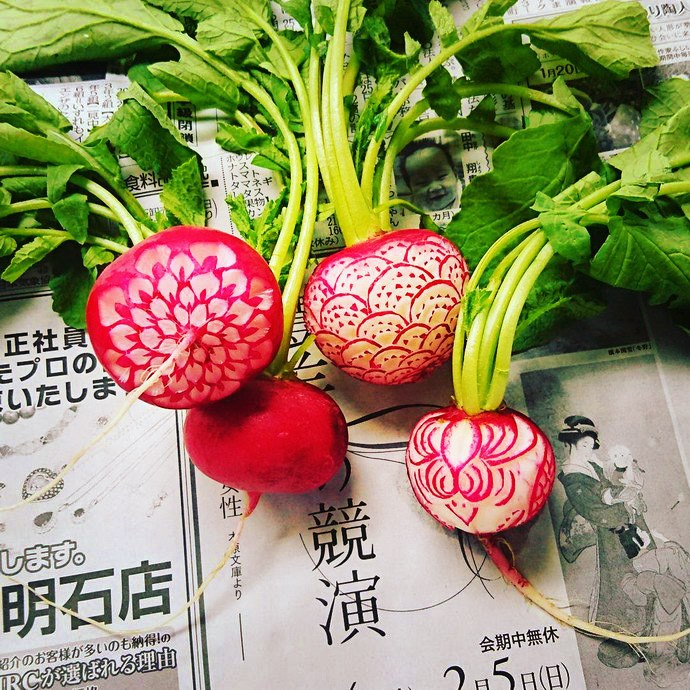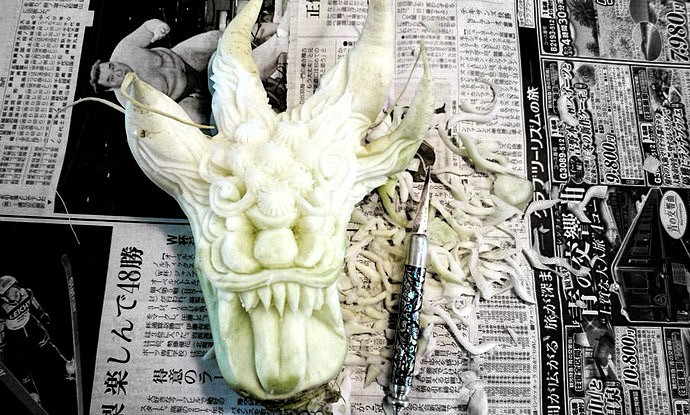 Radish carving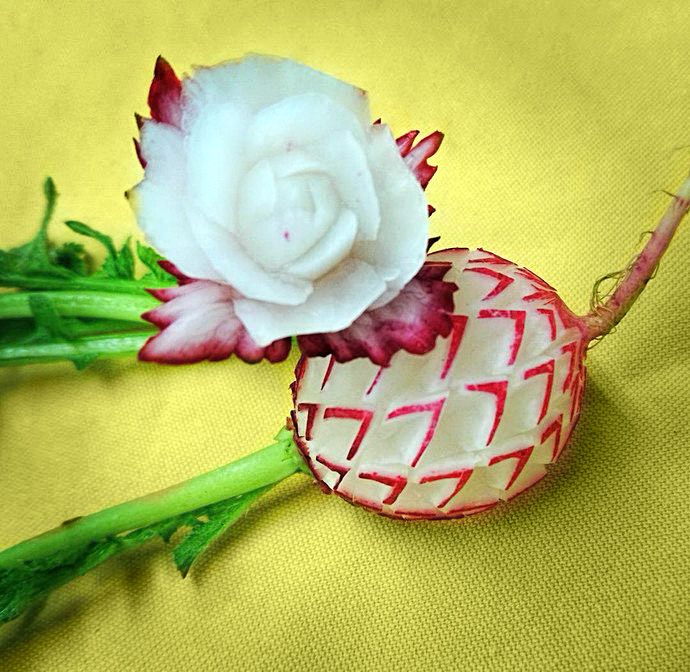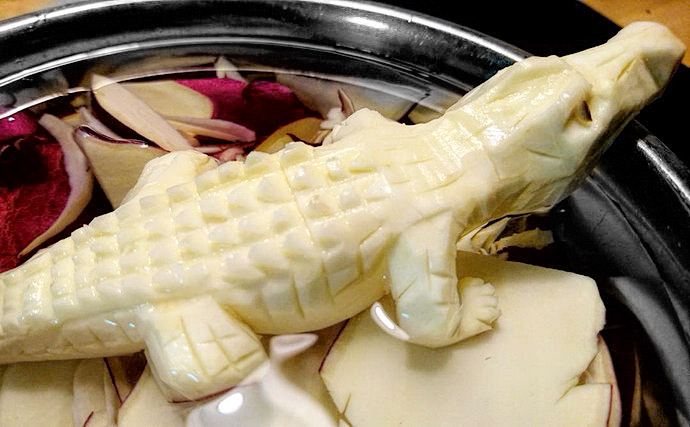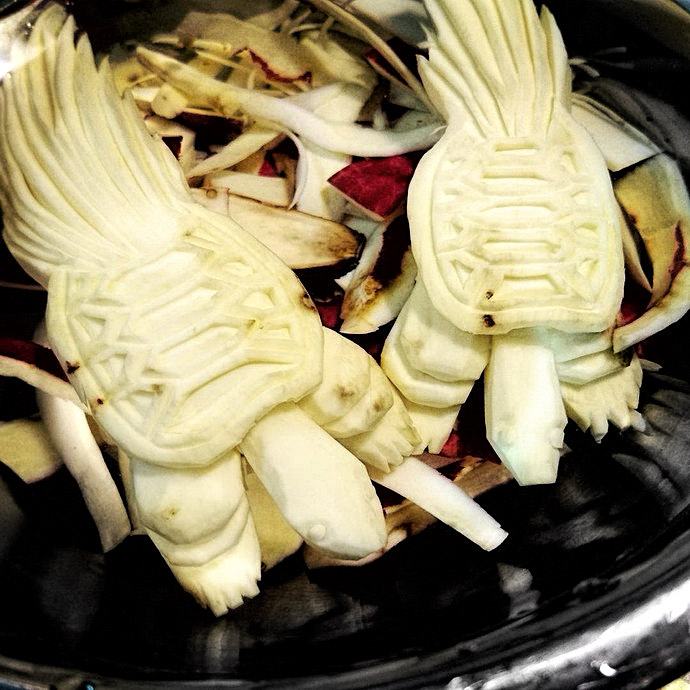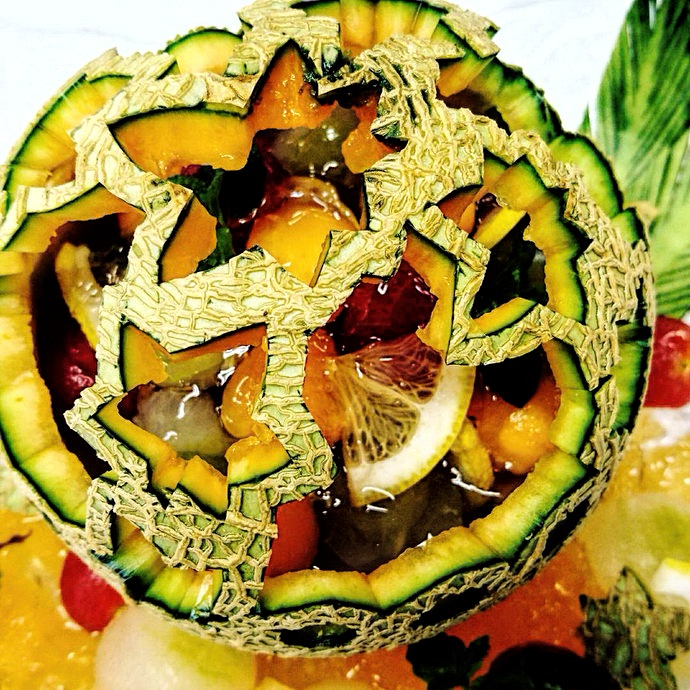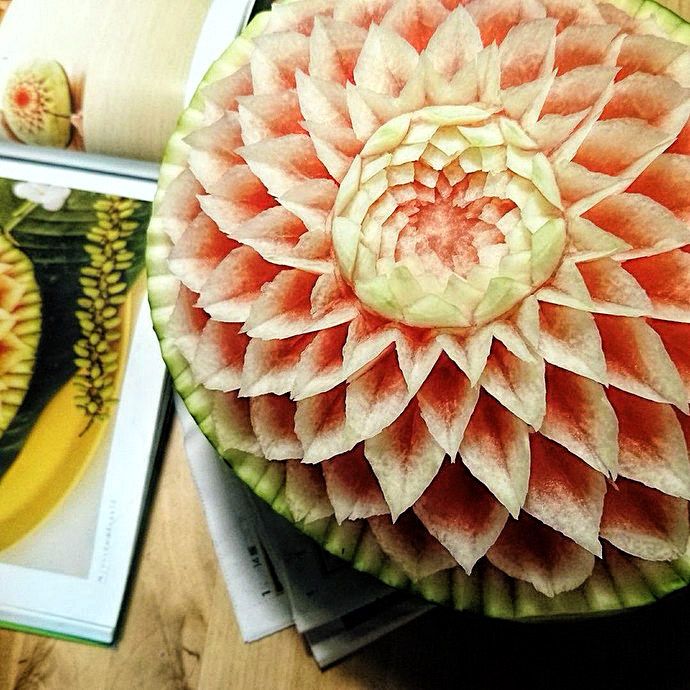 Traditional Japanese Art. Mukimono fish