Anna Carrington is a well known British artist, who became famous for her unorthodox approach to creating art objects. Ships of pearl beads, royal mosaics of buttons and dolls of shells – these are surprisingly uncommon combination of ordinary items and modern art. This time Anna presented no less original compositions - vases with flowers from... silver cutlery!
Despite the fact that the flowers are made from spoons and forks, they look like real ones. The finest leaves, neat buds, tender petals - it seems incredible that curves of natural objects was represented by lifeless metal.
Installation at The Royal College of Art 2016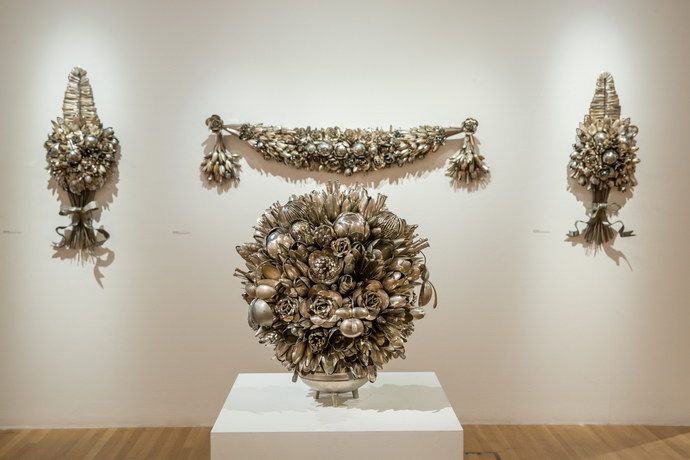 Speaking about herself, Ann Carrington emphasizes that she specializes in "re-profiling household items." Flowers from cutlery look very real. The artist is always ready to breathe new life into the usual things, and now they are already part of the beautiful composition! Magic transformations of kitchen utensils in floral compositions proves that there is no just "ordinary thing"! At least, if this thing falls into the skilful hands of the master!
Devil's Trumpet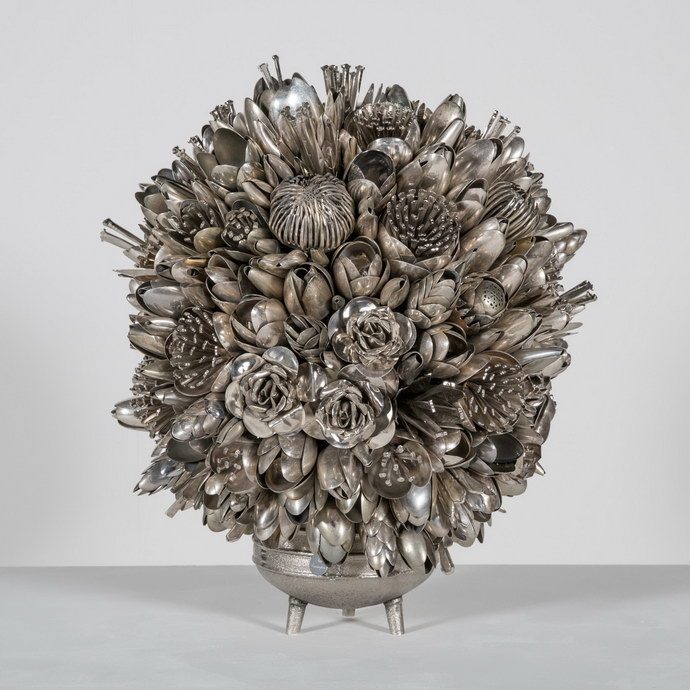 Blow Ball Bluebell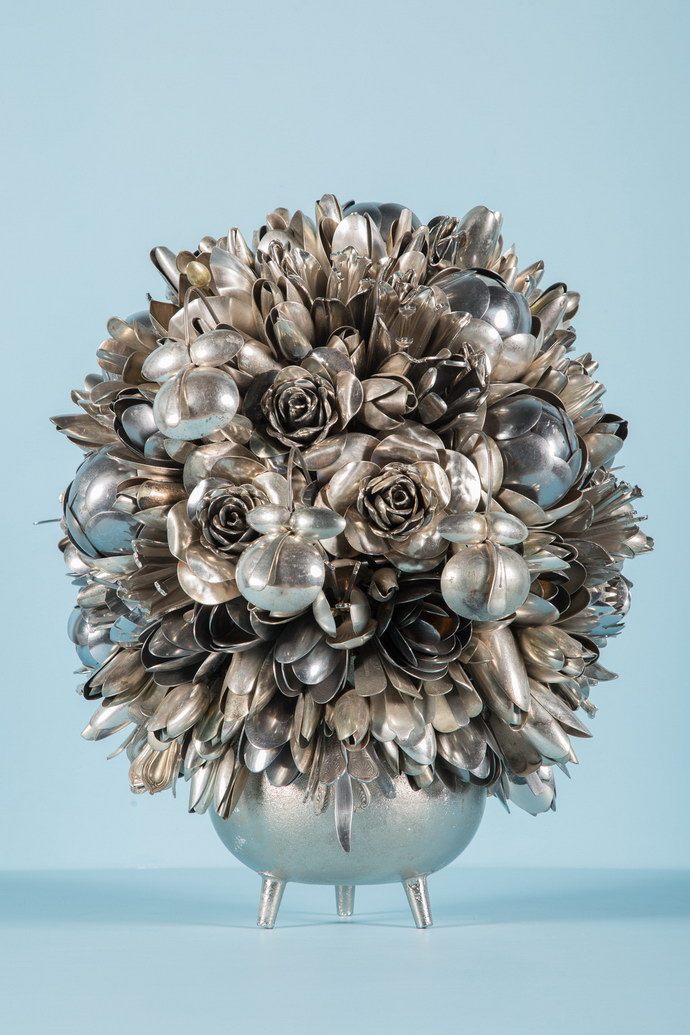 Honey Spurge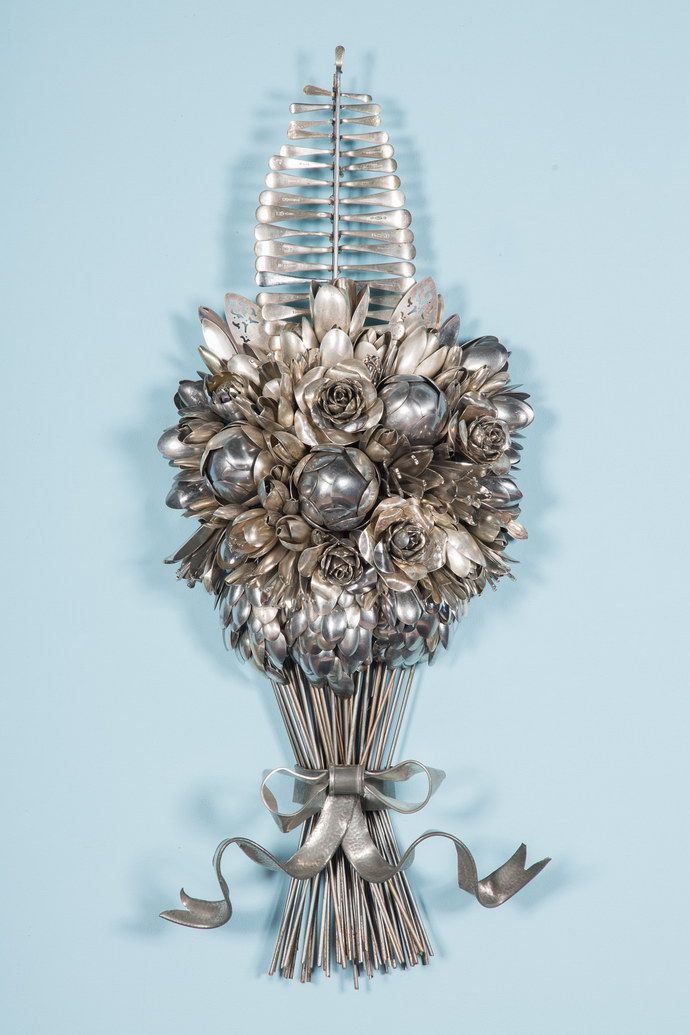 Viper's Bugloss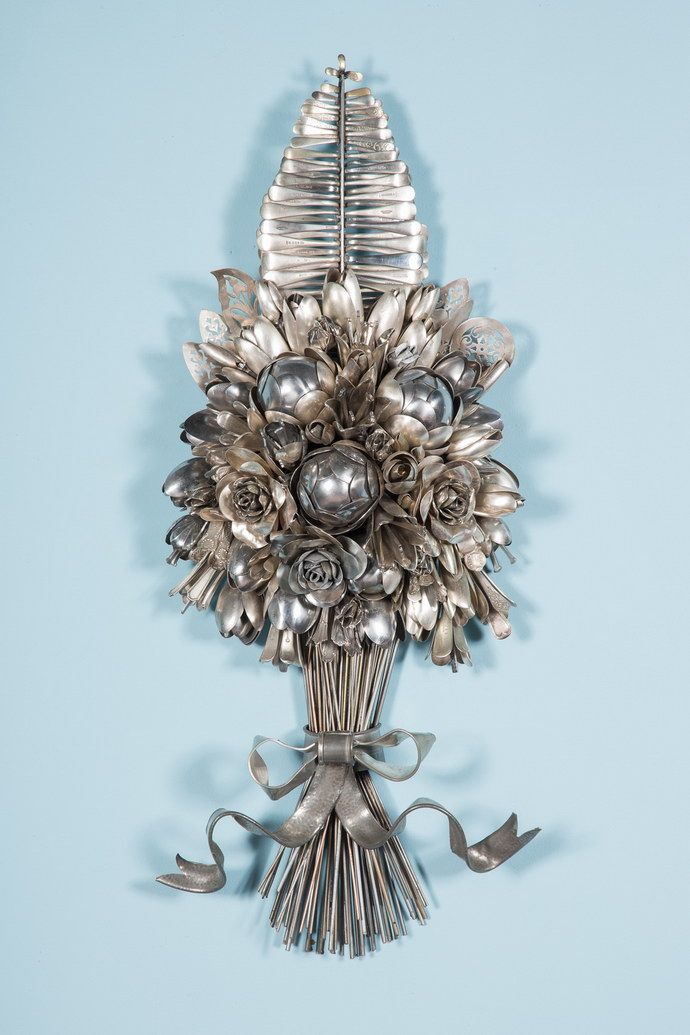 Curate's Egg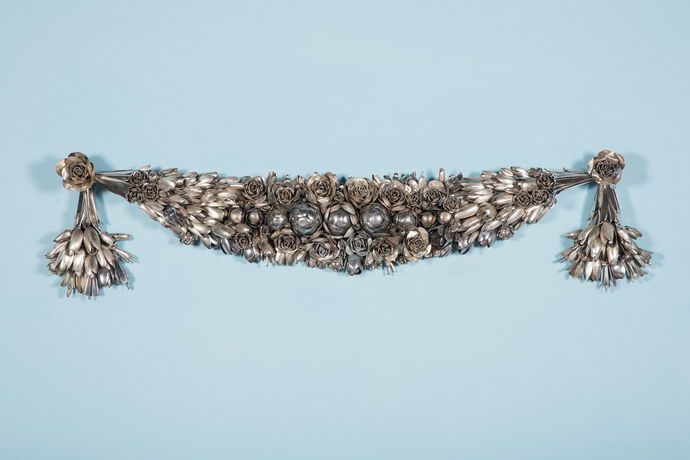 Bosschaert's Blossom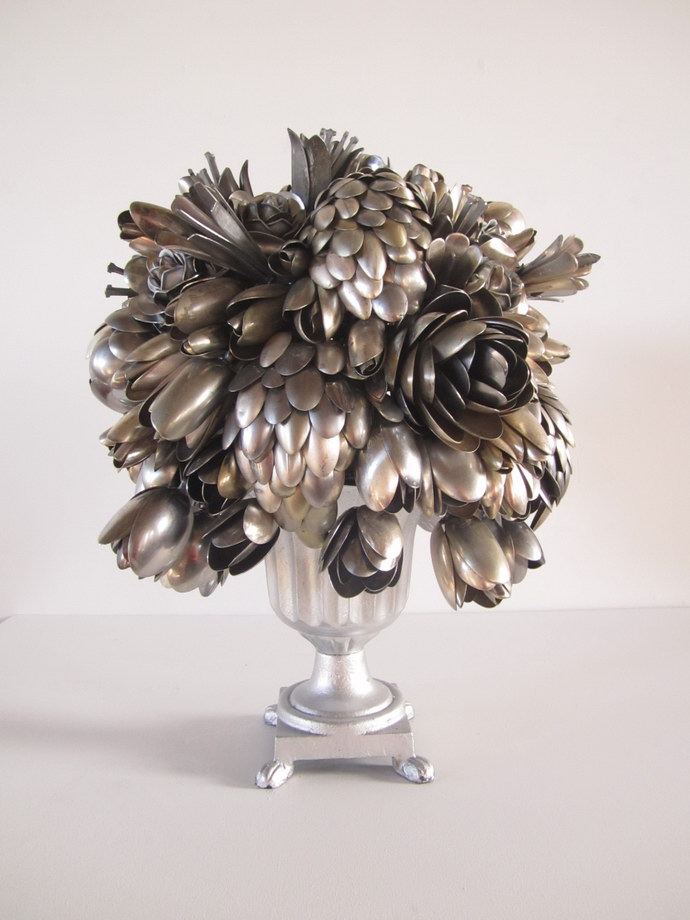 Rupturewort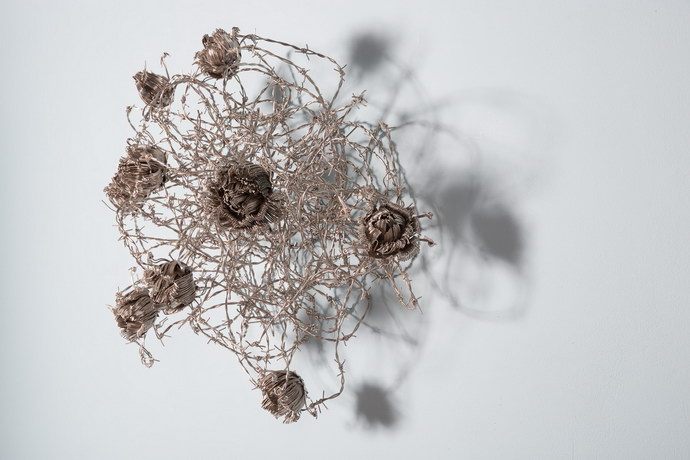 Prickle Pouf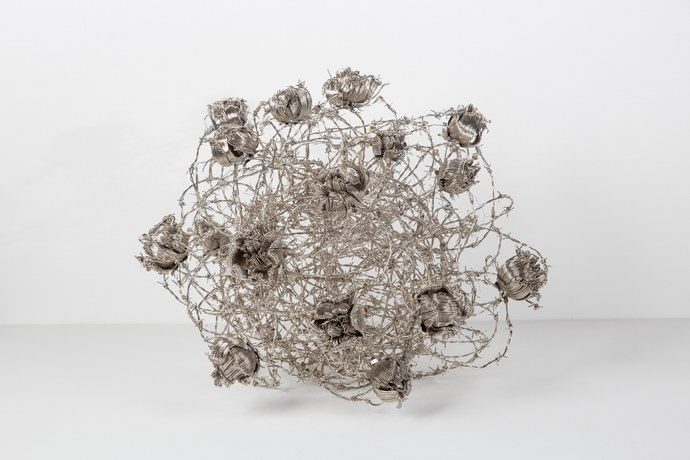 Silver Washed Fritillary