Now we present another collection of 25 Photoshop tutorials about creating Fantasy Scenes. These tutorials perfectly describe ways of using Photoshop effects, blending mods and manipulating photos to get charm magic illustration. Experienced designers can find some new techniques in these guides, but newbie designers definitely have chance to improve Photoshop skills. Enjoy reading!!!
---
The Magic Night
In this tutorial, you will be guided with simple actions to create a beautiful and interesting collage.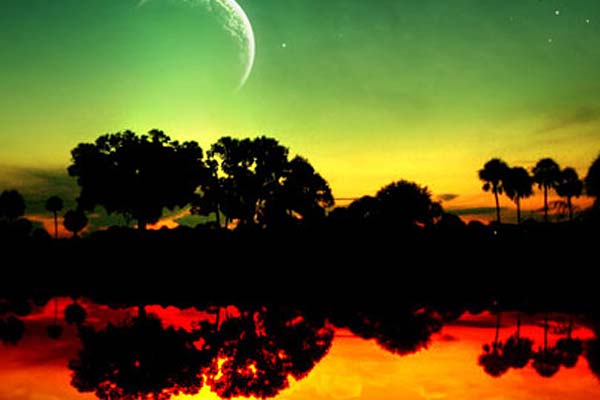 ---
Giant warrior lizard
Learn how to fake unbelievable fantasy images, like this giant warrior lizard, using some clever Photoshop trickery.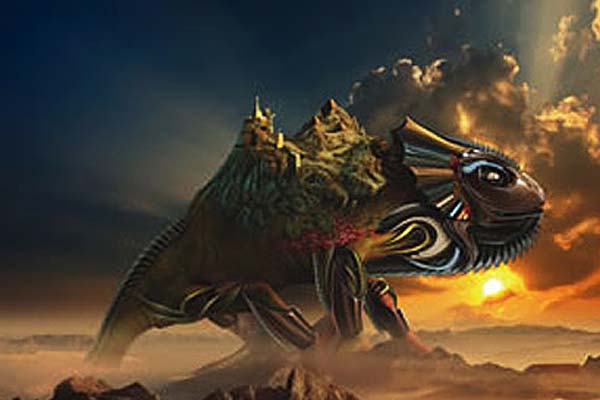 ---
Night Sky
Learn how to create nice wallpaper with night effects.
---
Making of a Floating Island
Create your own floating island with the help of this tutorial.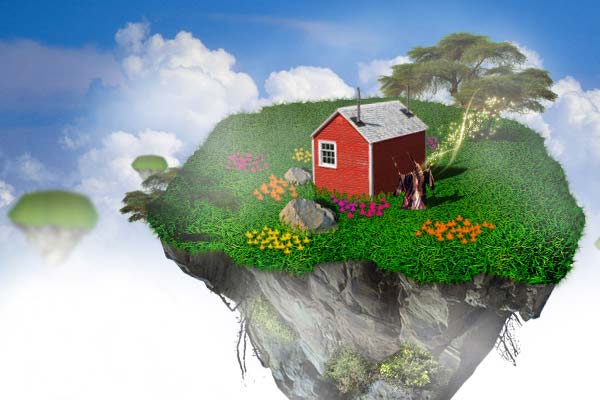 ---
Earth Day. Green Planet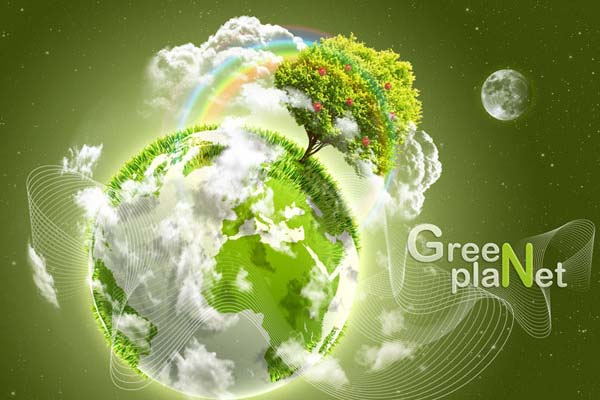 ---
Creating A Fantastic Fantasy Night Sky In Photoshop
In this tutorial, author will show you how to create cartoon-style clouds using Photoshop and a bit of Illustrator.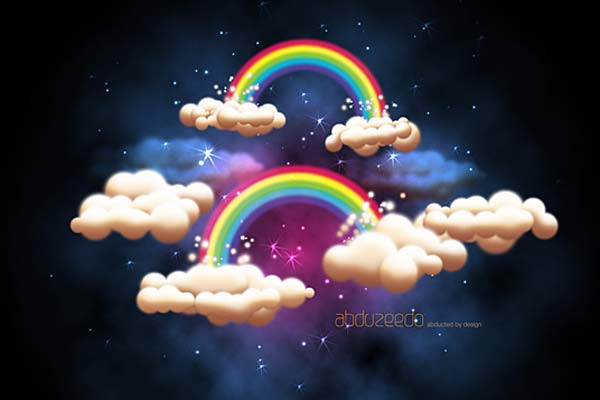 ---
Magic and special light effects
This tutorial will teach you to create amazing "magic" green color effects using some simple methods. It will greatly beautify every fantasy-style work.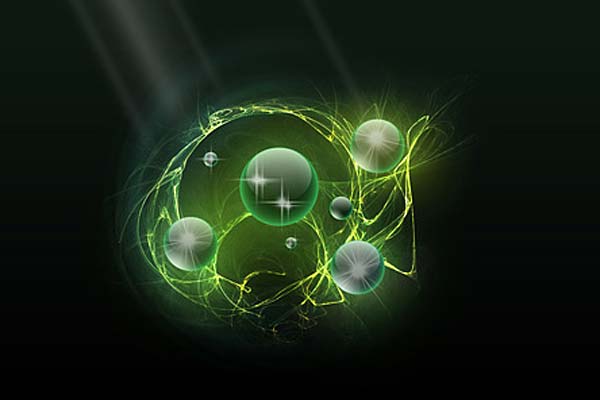 ---
Fantasy digital matte painting
Professional digital matte painter Sarel Theron shows you how to create an epic, Hollywood-style scene that recreates the fabled Lost City of the Incas in incredible detail with the liberal use of the Clone Stamp tool.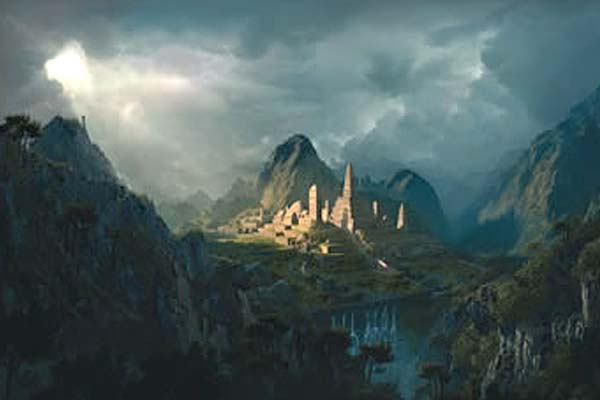 ---
Fantasy Art Work
In this tutorial you will practice some of painting techniques in combination with forming a background using standard Photoshop features.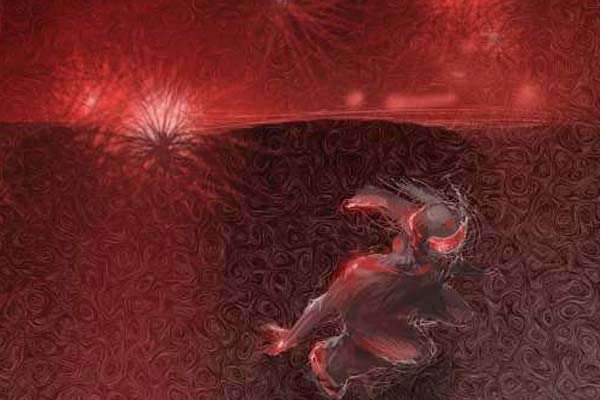 ---
Stunning Dragons Attack in Photoshop with 3D Features
In this tutorial author will show you how to create an sort of video-game style image with dragons, fire, smoke, robots and other crazy things.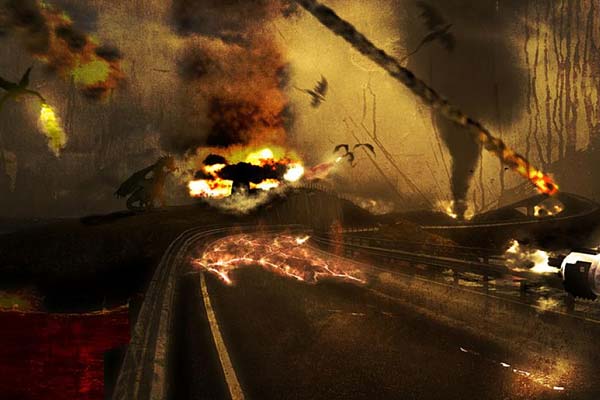 ---
Landscape photo manipulation
In this tutorial, author will show you how to create your unique, fantasy style wallpapers using photo manipulation. Using some images you'll learn how to blend in different landscapes creating a surreal effect.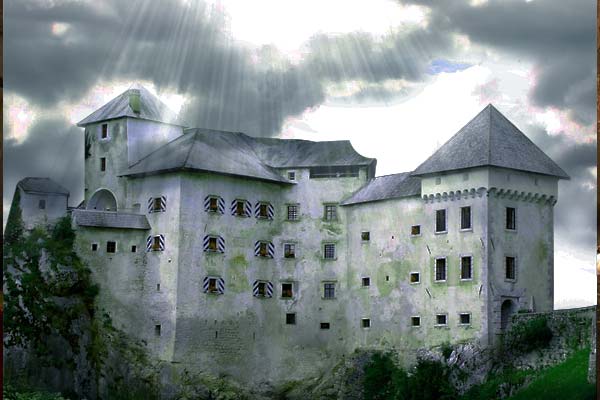 ---
Underwater Room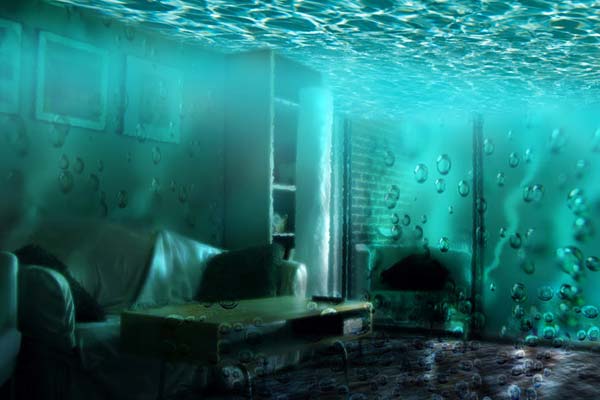 ---
How to Create an Imaginative, Magical Painted Scene
In this tutorial, you will be using several basic tools and stock images to create a fantasy artwork where everything seems to come alive from what is being painted on an old piece of paper.
---
How to Create a Steampunk Style Illustration in Photoshop
Go simultaneously backward and forward in time with this Steampunk tutorial. The main focus, aside from the style of course, is fusing elements from different sources together to create a cohesive whole. There are many tricks to this end and we shall be looking at light sources, shadows, and image grading.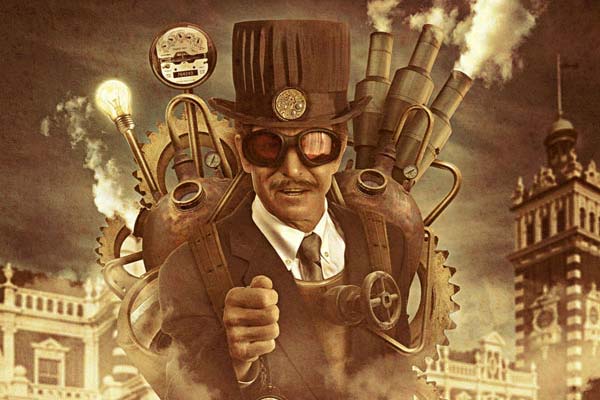 ---
Creating 'Broken Link'
This tutorial is NOT FOR BEGINNERS, it's for people who know their way around Photoshop and are looking to further their design knowledge/skills. If you aren't comfortable with radial gradients, overlay layers and clipping mask layers and have a good foundation level of artistic skill this tutorial probably isn't for you. Oh, and you should definitely have a graphics tablet; it would be undiluted madness to try this with a mouse!
This tutorial is going to focus on design choices and a little bit of theory. There are literally thousands of tutorials online that cover keyboard shortcuts and clever ways to tweak your custom brushes but less cover the reasons why we've chosen to do what we do when we're creating a piece of art, which is often more important than the process of how you got there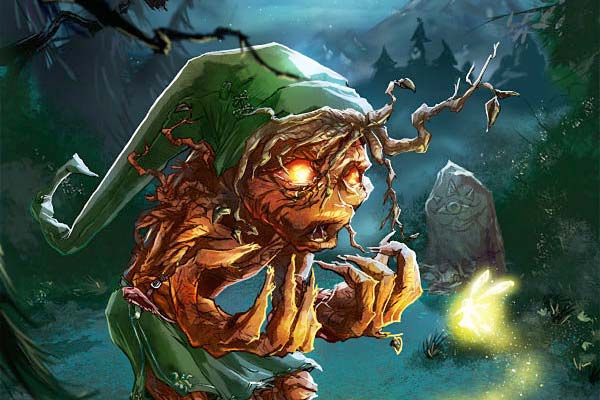 ---
Design a wolf howling at the moon
This tutorial will teach you how to create an amazing wallpaper with a wolf howling at a big magic moon.
Along the way,author will be using a lot of blending options,lights and shadows,selection techniques,pen tool and brushes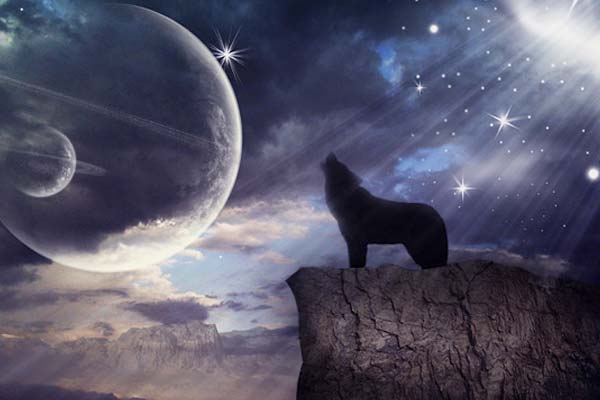 ---
The Orange Sky
Learn to work with collages together with this tutorial, finding out also how to create original pictures and backgrounds.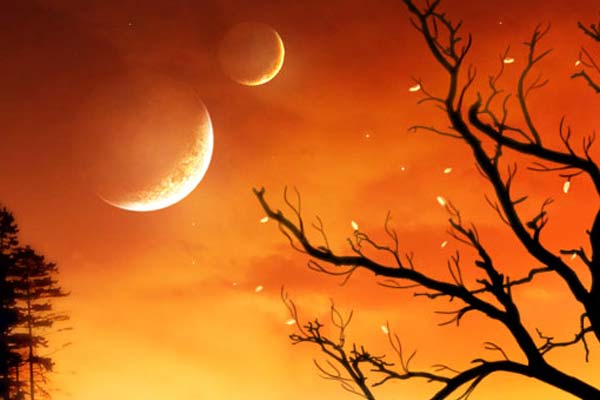 ---
Create a Divine Angel Montage in Photoshop
Here you will learn how to make a realistic and inspiring picture with a mythical subject.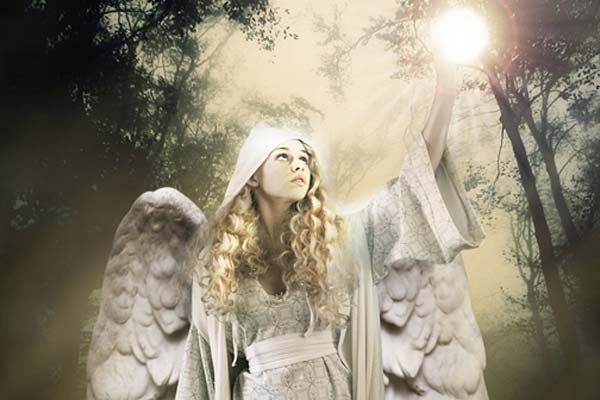 ---
Create a Magic Crystal Ball
A great tutorial which is to help you in combining some basic techniques in order to achieve something nice and with a realistic look.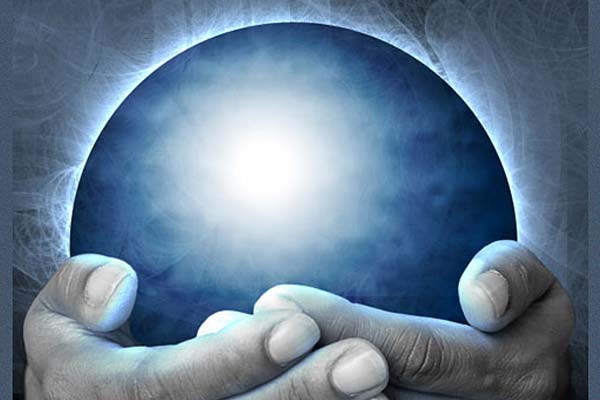 ---
Create a Powerball effect for Movie Poster
This tutorial will cover how to create a powerball (or energy ball) effect. It also shows briefly on the basic layout of a typical movie poster.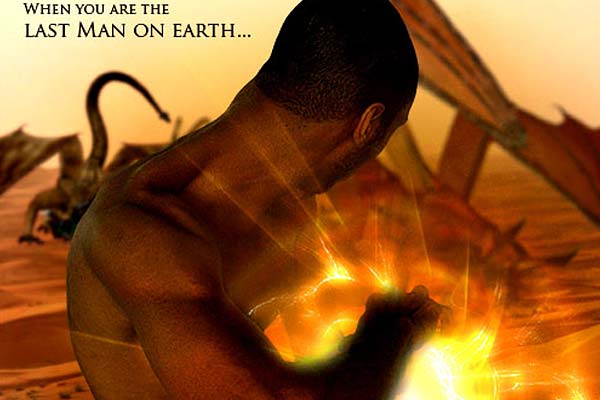 ---
A Photo Manipulator's Guide to Blending
Blending is the essential skill for every photo manipulator and it´s one of the first things to learn. Without proper blending your images won't look believable. There are several ways how to blend images together. In this article author will cover basic techniques which are essential for every manipulation.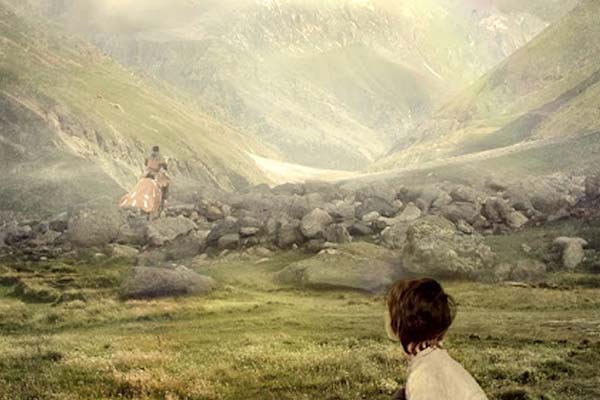 ---
Create a Spooky Halloween Photomanipulation
In this tutorial author will teach you different types of color adjustments, how to change lights and shadows, use custom brushes, warping objects and create strong focal point.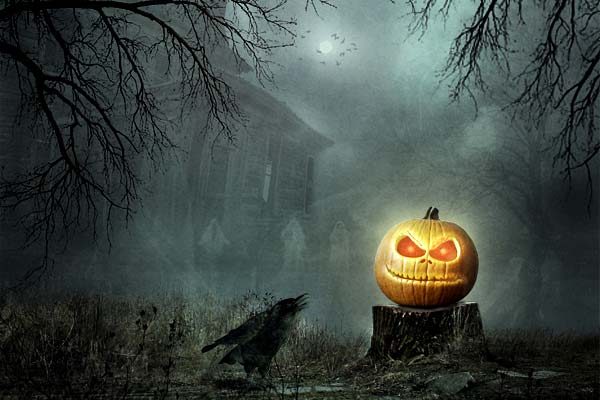 ---
Create this "Heaven & Hell" Photo Manipulation
Create this Fantasy depicting scene of heaven and hell. This tutorial covers topics like creating reflections in moving water, ice cube with frost on it, turning daytime photos into nighttime, and many more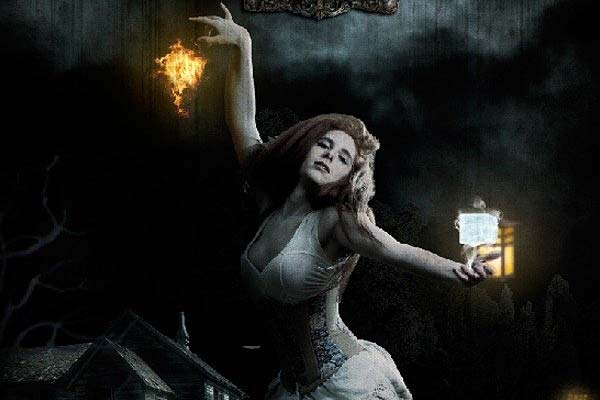 ---
Creating Medusa With Photo Manipulation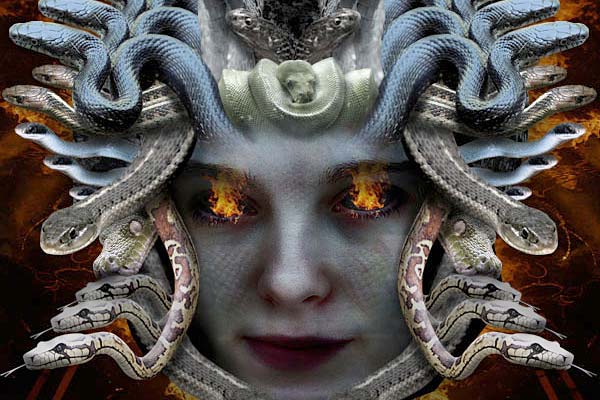 ---
Create an Amazing Surreal-Style Treehouse in Photoshop
Create this beautiful treehouse artwork using a combination of photo manipulation and painting techniques. Find out how to easily draw a surreal-looking tree easily using the Brush tool, clouds from scratch, and more! You'll learn all these techniques in this Photoshop tutorial.