Dragons, mages casting spells, ancient castles, knights and fairies; our imagination not limit us with standard world and life conceptions. And when we want to plunge into a magical universe we refer directly to the Fantasy art. It's a genre of art that depicts magical or other supernatural themes, ideas, creatures or settings. While there is some overlap with science fiction, horror and other speculative fiction art, there are unique elements not generally found in other forms of speculative fiction art. Depictions of ancient myths and legends, as well as depictions of modern day fantasy in the form of divine interventions and other magical or supernatural forces, are very common elements, and help distinguish fantasy art from other forms.
In this post we have collected 25 Photoshop tutorials which will lead you through the process of creating amazing fantasy images. By carefully reading and learning techniques you will definitely improve your art skills, and will be able to impress others with your further artworks in a future.
And of course, feel free to share with us any other fantasy art tutorials you've created or just found useful!
---
Fantasy photoshop tutorial to create awesome effects
In this tutorial you'll learn how to use stock photos, adjustment layers, and blending tricks to compose a dark fantasy photo manipulation in Photoshop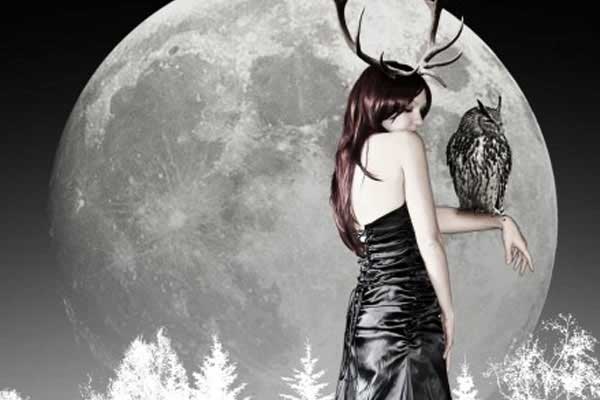 ---
Create a Surreal Landscape Using Photo Manipulation
In this tutorial author will give you some tips on how to make a surreal photo manipulation. The most challenging of doing manipulation is usually finding the right balance between your imported elements. Also the color of your elements and dynamic lightning are important things to make the scene more "believable"
---
Create a Magical Fantasy Image Effect in Photoshop
In this tutorial, you will learn how to create create a magical fantasy picture effect in Photoshop.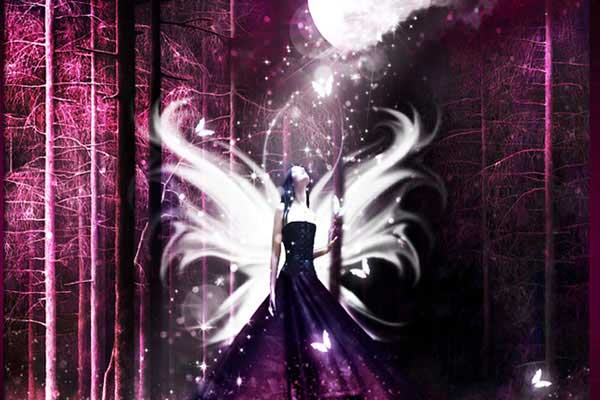 ---
Create a Serene Fantasy Photo Manipulation
In this tutorial you'll learn how to compose magical scene from different stock images, how to create strong atmosphere and add interesting lights and shadows. You'll also learn many different ways of color adjustments to get the exact images you've always wished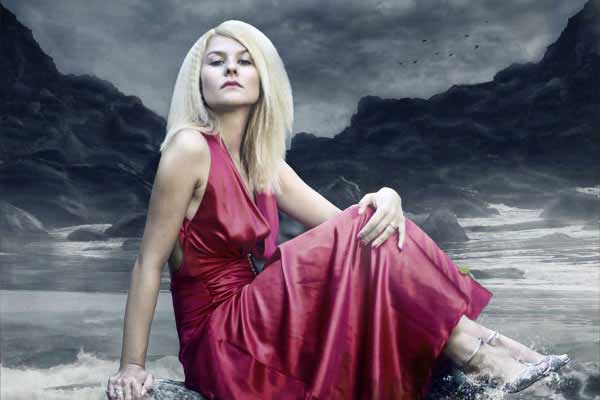 ---
How To Create An Amazing Fantasy Scene In Photoshop
In this tutorial you are going to create a fantasy scene where flying ships arrive for refuelling and a passenger will be waiting with his luggage for his transport to arrive at the Ship Stop.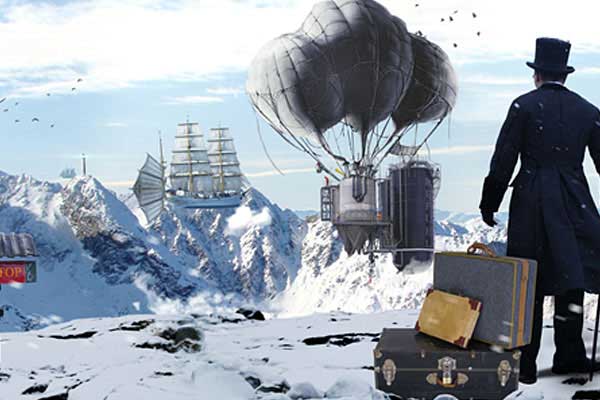 ---
How to create a fairy using photos
Here is a tutorial showing how you can create a fairy out of a human, as shown below. The psd file for this tutorial can be found at the bottom of this post.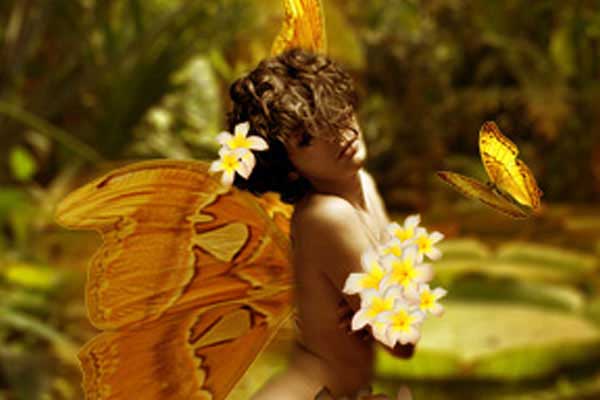 ---
Create a Fantasy Girlbird Illustration in Photoshop
What is more fun than mixing people with animals? The results can often be cute, funny, or even a bit disturbing. In today's tutorial, I will demonstrate how to create a fantasy bird girl illustration using digital painting and photo manipulation techniques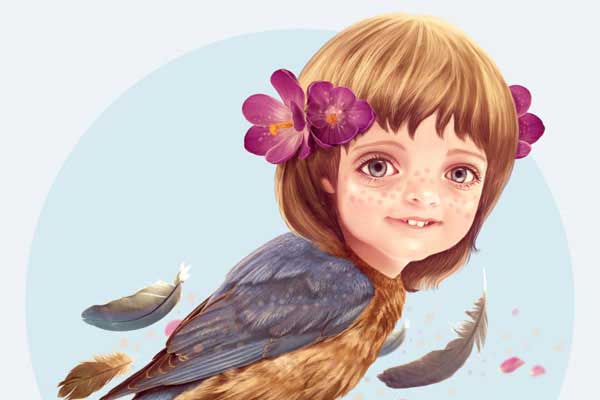 ---
Using Ink Effect to Form a Fantastic Painting
Tutorial will show you hot to create a textured abstract design in Photoshop using stock photos, brushes and a few guidelines regarding the composition. The tutorial not only points out the techniques used, but also the reason why it is used. It is important for us that you understand every step, so you can squeeze out every drop of knowledge out of this tutorial.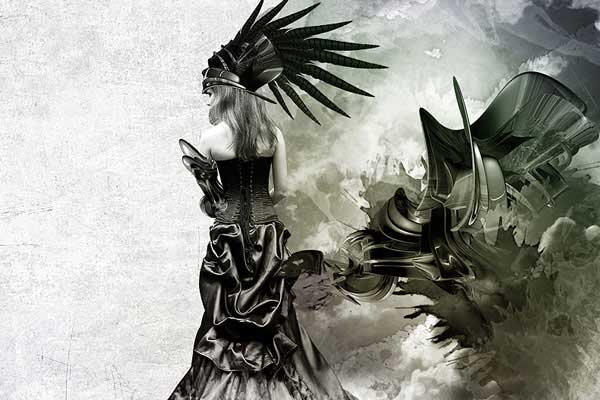 ---
Create an Intricate Mythological Statue Photomanipulation Photoshop Tutorial
In this Photoshop photomanipulation tutorial, you'll learn how to take a stock image of a person, turn them into a statue using various texture mapping methods, and then how to superimpose this statue into an incredible scene. You'll see how to handle various stock images of various colors and lighting, as well as how to work with a variety of photomanipulation techniques.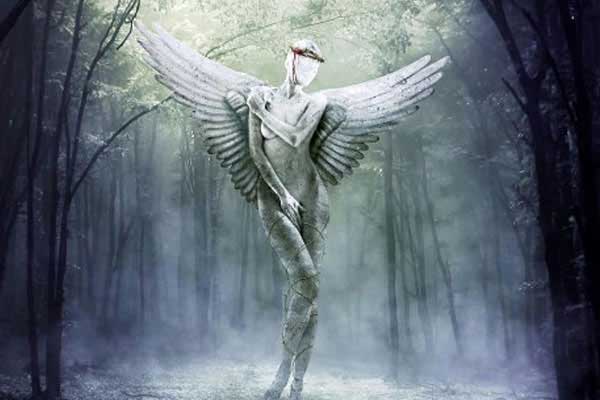 ---
Create a fantasy illustration in Photoshop
In this tutorial, the artist shows you how to create a fantasy montage in Photoshop using some stock images and brushes.This tutorial is simple but the final image looks amazing
---
Design an Awesome Fantasy Floating Mountain Scene in Photoshop
In this tutorial, the artist explains the process completed to create this really cool, fantasy style floating mountain scene in Photoshop.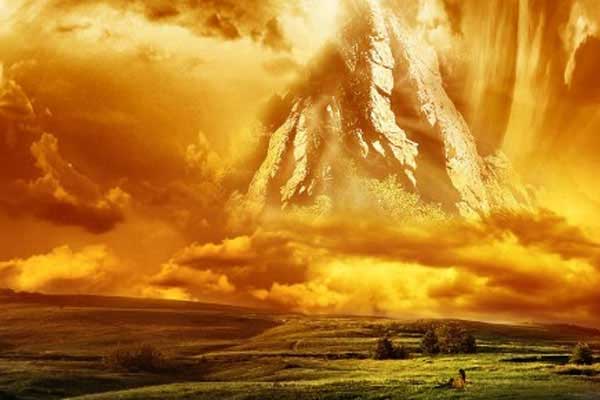 ---
Create an Old Fantasy Space City
This tutorial will explain how to make an Old Space City from a single source image in photoshop.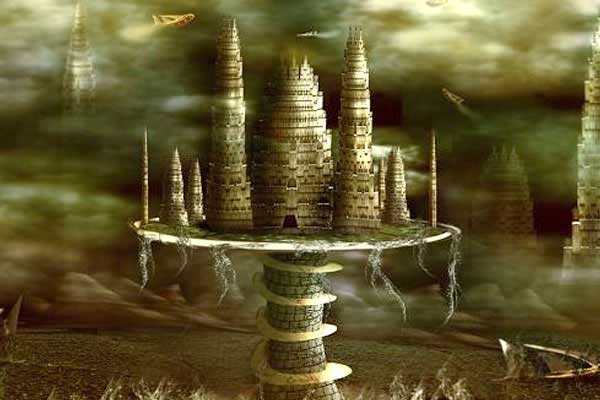 ---
Create a Fantasy Scene with Death
In this tutorial the artist explains how he made this masterpiece and what decisions he made before and during making the image. Step-by-step images are provided to illustrate the techniques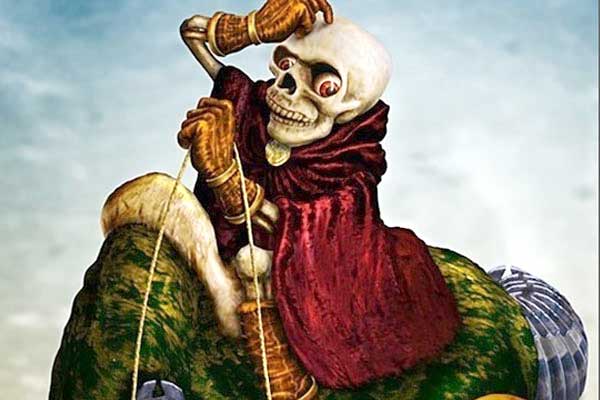 ---
Beautiful Spring Fantasy Photo Manipulation
This tutorial usees different Photoshop tools such as combining stock images, using brushes and the transform tool as well as adjusting colors to create a beautiful fantastic spring scene: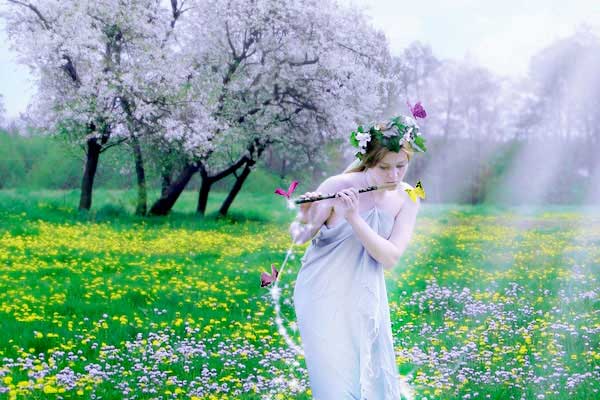 ---
Create Breathtaking Fantasy Light Effects
Learn how to combine brushes and blur effects in Photoshop to create a beautiful fantasy scene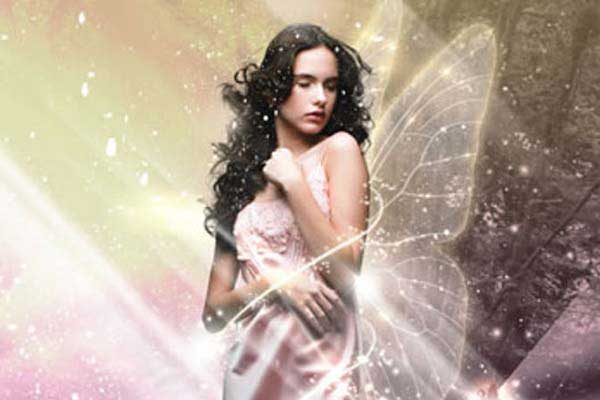 ---
Angel Praying Among the Clouds
In this tutorial you can learn how to create a fantasy photo manipulation with an angel who is praying high among the clouds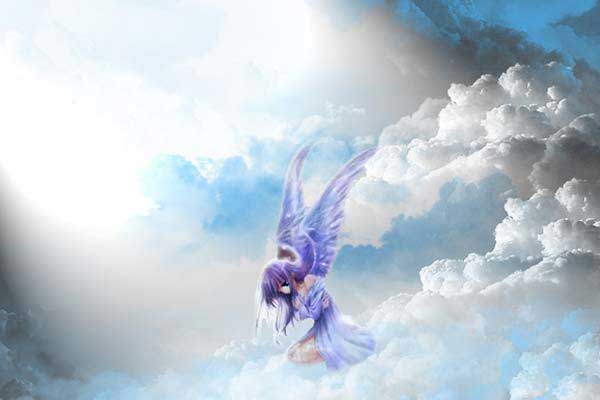 ---
Floating Island
In this tutorial the artist illustrates how simple it is to make a floating island! You will need two images for the sky and castle. You'll also need two other images for the mud and grass textures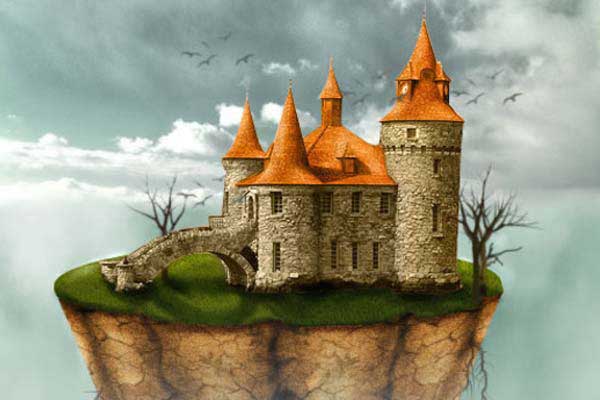 ---
How to Create a Fantasy "Mother Nature" Scene
This tutorial is about creating a fantasy scene called "Mother Nature." We will use well chosen images, brushes and most off all our imagination in combination with Photoshop techniques to create an outstanding image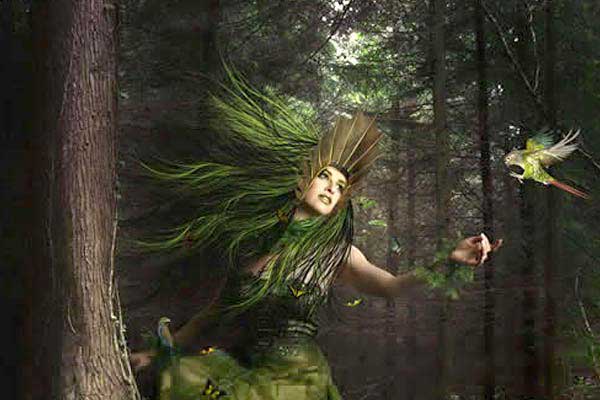 ---
The Creation of "Lost in Memory" Epic Fantasy Artwork in Photoshop
In this tutorial, the artist shows you the steps he took to create this epic fantasy-like artwork "Lost in Memory" in Photoshop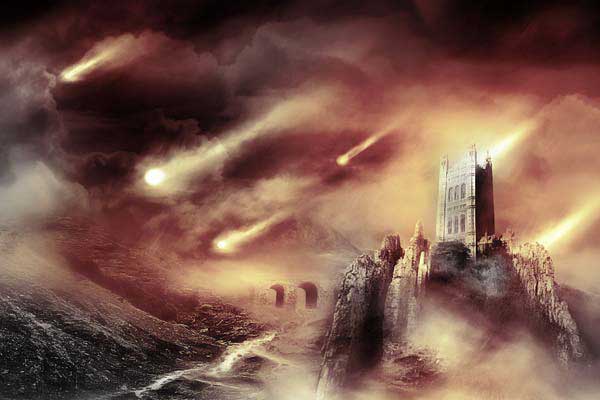 ---
Turn a Flawless Blonde Beauty into a Sword-Wielding Fantasy Action Hero
In this tutorial we are going to learn how to turn a flawless blonde beauty into a sword-wielding survival huntress. To do this, we are going to make her skin sweaty and dirty, her dress stained and torn, we'll add blood stains to the sword, manipulate her hair, and create a post-apocalyptic background full of smoke and fire effects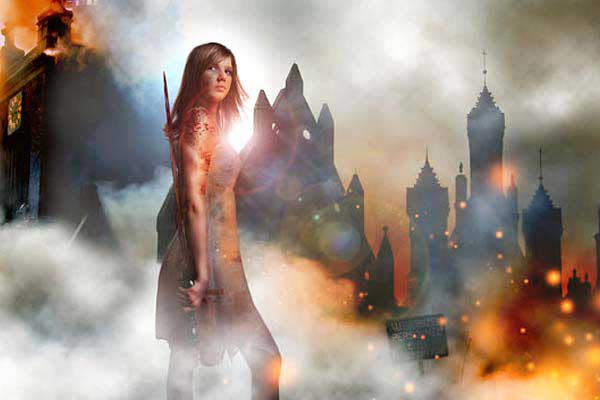 ---
Create Awesome Dark Fantasy Scenary in Photoshop
In this tutorial you will learn how to create an awesome dark fantasy scenary in Photoshop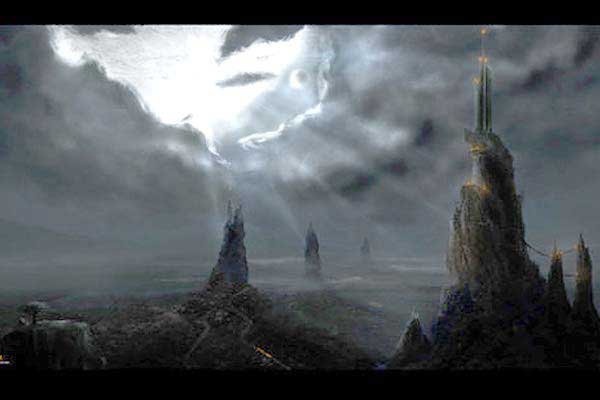 ---
Design A Surreal, Ancient Fantasy Scene In Photoshop
In this tutorial, the artist elaborates the steps he took to create this artwork. We will take several real world objects and seamlessly blend them together. We will also use a number of Photoshop brushes to spice up the effect. The techniquses involved in this tutorial include layer blending, image adjustments, filter effects, custom brush tools, adding layer mask, etc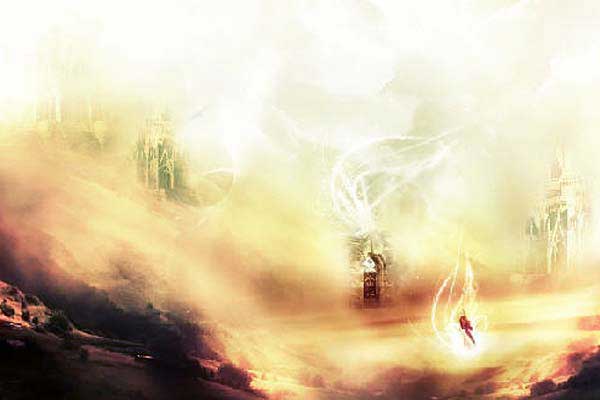 ---
Creating a Fantasy Photomanipulation
With this fantasy photomanipulation tutorial you will be covering few important techniques of matte painting, using Adjustment Layers and Understanding the nature of elements in the scene to apply appropriate element effects to make the scene more natural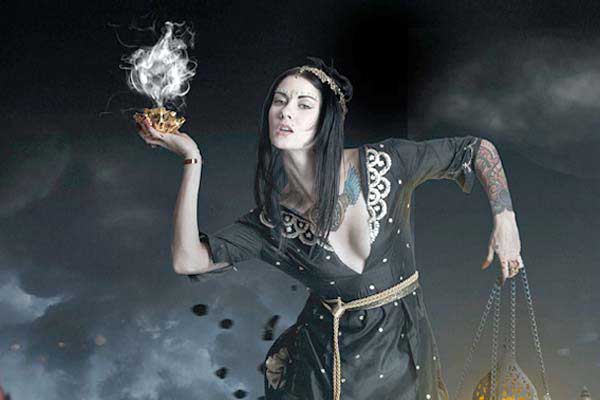 ---
Create a Beautiful Lonely Fantasy Fairy
This tutorial will explain how to make a beautiful fairy from a single source image. We will go over each step on how to make the feathers, the hat, the background, the grass and the mountains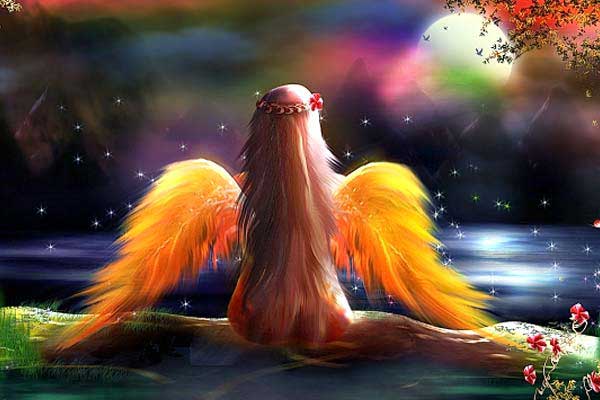 ---
Create a Fantasy Scene with a Sorceress and Tree Monster
In this tutorial you'll learn how to transform a normal photo of a woman walking in the park into a fantasy image of a sorceress facing a tree monster. Some basic Photoshop knowledge is required to follow this tutorial