Every website has a backend – an administration panel, where user can change options and configure application. This part of website should have a well-organized friendly interface to make site operation easy. Here you will find 3 examples of admin panel in Photoshop PSD format, and also 2 Photoshop tutorials about creating such panels.
---
Admin Panel PSD by D-Cypha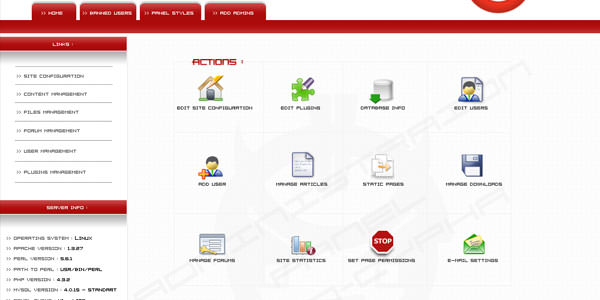 by D-Cypha
Download Admin Panel PSD
---
FreebiesGallery Admin Panel Template
Admin Panel was created by FreebiesGallery. It has a rich design and interactive layout including an iconic sidebar with textual help (tool-tips) and a notification bar. You can use this Admin panel template for both web and mobile applications. The user-friendliness PSD file is fully layered and customizable.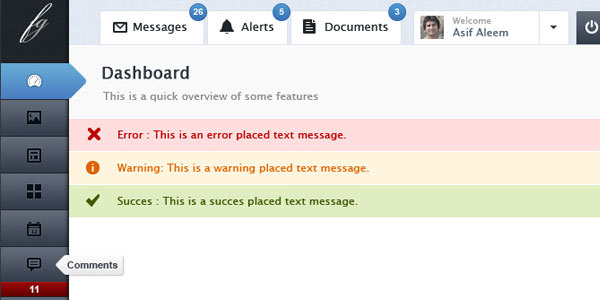 ---
Simple WordPress plugin Administration Panel
Administration Panel by PremiumCoding uses subtle light gradients with light borders and separators. PSD file is well grouped and layered so it is easy to use.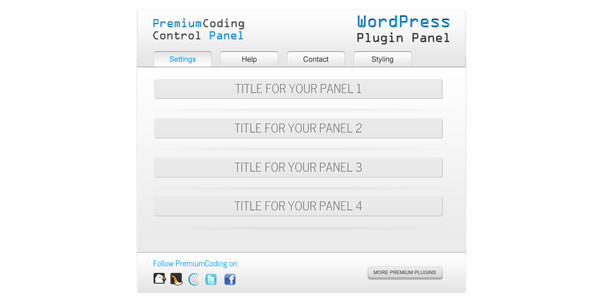 Download Simple WordPress Administration Panel
---
How to design an admin skin/control panel in Photoshop
This tutorial will show you how to create an admin skin or a control panel template, and it will come in handy for web developers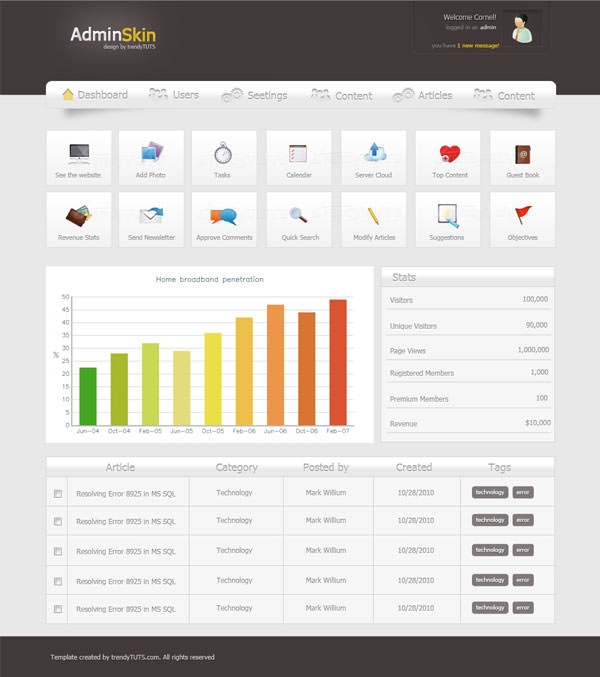 ---
How to create an Administration panel layout
Tutorial will teach you how to create a sleek Administration Panel Layout. You can use this Admin panel if you want to create your own CMS.