Social Icons Fonts are mostly consists of icons for popular social networking sites. It's easier to create image icon sets in programs such as Photoshop, or embed this font into a web page and use CSS to make icon sets.
Social Icons Font Pack
Designed to cut out having to paste graphics around as well as simplify icons
on the web, feel free to embed using tecnologies like @font-face and cufon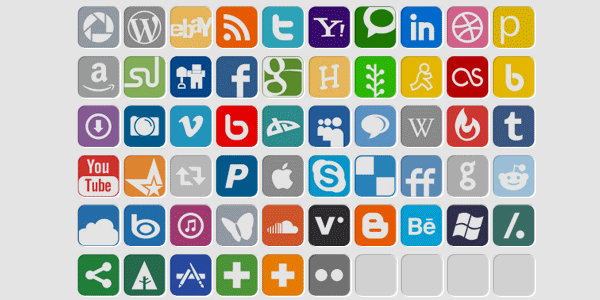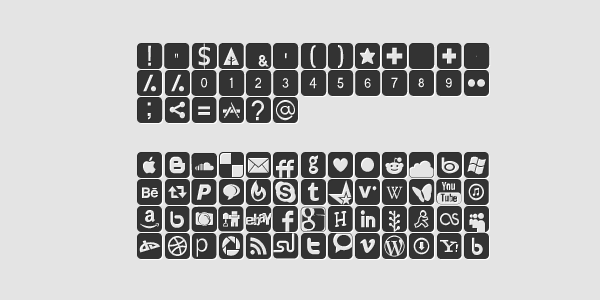 Personal use only, no commercial use.
Licensed as: Demo
Created by Matt Grey Design
Get Social Icons Font Pack
---
SocialIcons font
This is a set of 26 characters,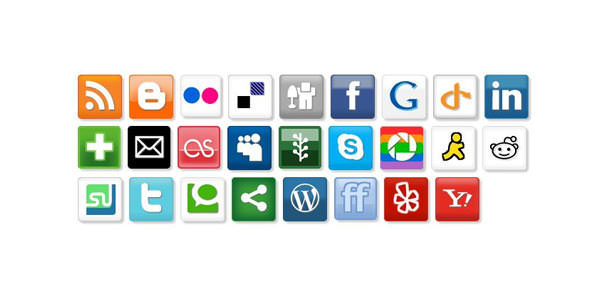 Commercial use allowed!
Created by ptocheia
Get SocialIcons font
---
Socialico Pack
A package of 74 social media icons, combined within a single wieght font and designed by Jelio Dimitrov a.k.a. Arsek.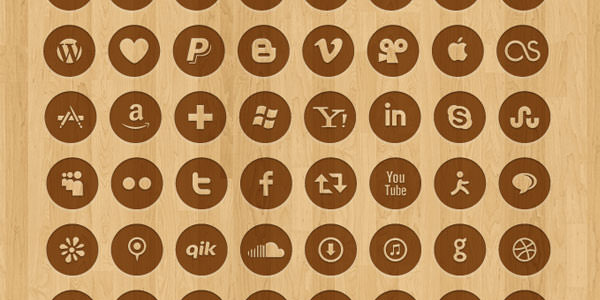 Every single icon matches a particular key on your keyboard – for example, the lower caps of the basic Latin alphabet form the more popular social icons in a circle, while the representations in capital letters of the same alphabet show them without the circle formation – in their pure form (you can find a detailed tutorial depicted on the last image of the presentaton).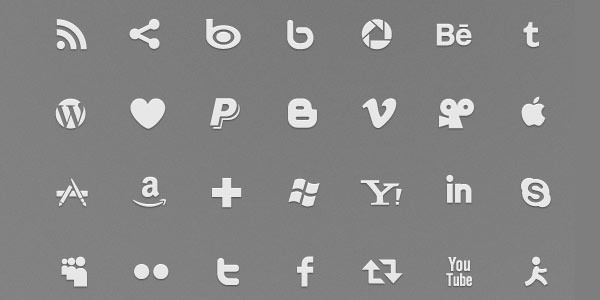 The social icons font is very convenient and easy to use for web design in themes, page layouts etc, as well as for every type of print or offline design.
Get Socialico Pack
---
JustVector Social Icons Font
The set is minimalistic and really cool!
The font is distributed under the same license as the icons, the Free Art License which, allows you to pretty much do anything you want with it.
Tips: When you use these icons add a text-shadow. It'll make the images smoother. Something like: text-shadow: 0 0 1px #000; would do the trick.