Free Medical Icons Set covering the needs of a designer working on a healthcare or a pharmaceutical project for web or a developer of a desktop application or in touch screen application menus. They are FREE to use in private & commercial projects and you can find all kinds of medical icons in the below icon sets.
---
MedICO Free Medical Icons Set
These icons have been developed by onlinepharmacycheck.com. They are simple and easily recognizable and done in black and white with transparent background.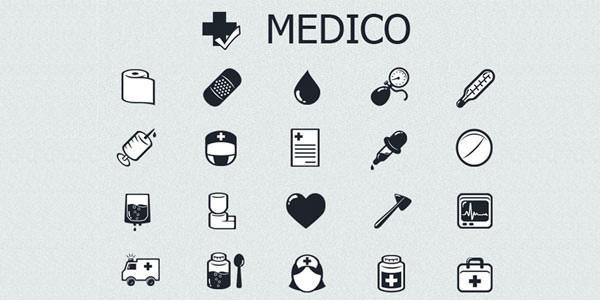 Number of icons: 50
Archive Size: 1.1 Mb
Icons Size: 64x64 px
Format: .png
Artist: BanzaiTokyo
License: CC Attribution 3.0
Commercial usage: Allowed
Download MedICO Free Medical Icons Set
---
Medical supplies Icon Vector
Medical pills, bottles, scissors and needles in fine scalable vector format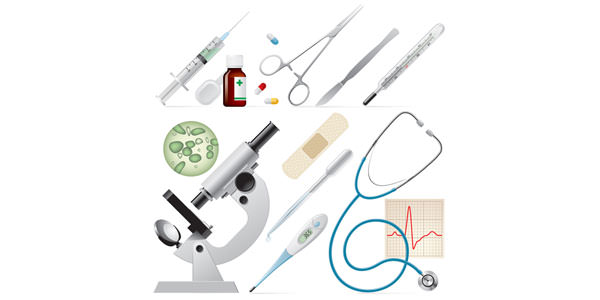 Format: .eps
Artist: resourcesgraphics
Download Medical supplies Icon Vector
---
Red medical icons
Glossy red medical icons. Available in vector format, so you can make any needed icon size.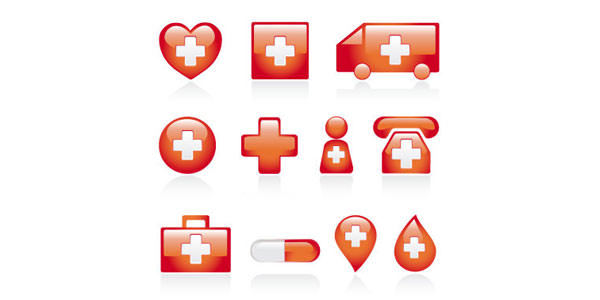 Category: Vector
Author: bazaardesigns
File size: 120.28 KB
File types: .eps
Download Red medical icons<[/button]
---
Free Medical Icons Set (60 Icons)
A set with 60 original medical icons in .png 32 bit in resolutions 32×32px and 128×128px. This set was designed by the user interface design agency Centigrade. The icons can serve as great in-app icons for desktop or RIAs in the medical domain. With perspective and reflective effects these can be a real stunner on landing pages or in touch screen application menus.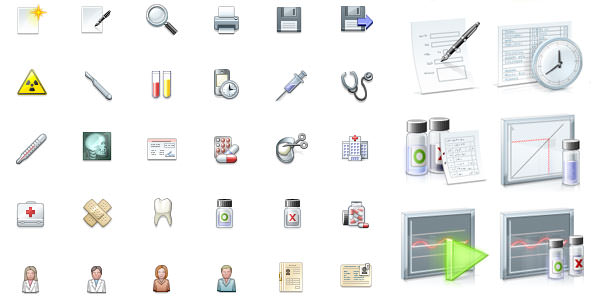 by Thomas Immich
[button color="red" link="http://www.centigrade.de/download/Centigrade-MedicalSeries.zip" target="_blank"]Download Free Medical Icons Set
---
Influenza Icons
The set contains 5 healthy icons: a thermometer, aspirin, cough drops, an ice bag and a big suppository. All Windows and OS X sizes are present, from 16×16 pixels all the way up to 512×512 pixels.