Vector pie charts, bar graphs, a lot of icon variations with financial figures, business growth and data reports – all these graphs are useful in visual data representation.
Graphs can be extremely useful for providing a quick glimpse into patterns, trends and future outcomes. Information can be easier analyzed when data is plotted into charts, such as pie graphs or bar charts. The purpose for this set is to provide ideas on how data can be represented as often times we don't have enough numbers or data for creating graphs, but would like to show clients a sample of possible future outcomes.
This set of free vector Graphs and Charts contains anything what you need to make your report or other financial data more attractive.
---
Free Vector Chart Elements
Great free vector colorful charts and elements, chart pies, graphs, statistics and more.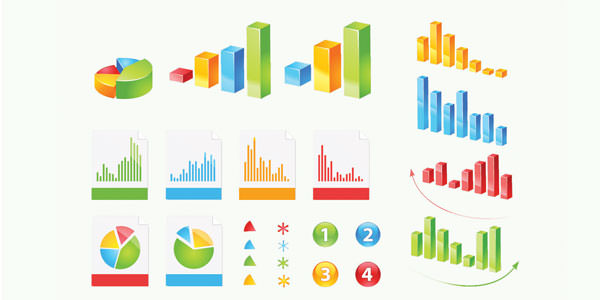 Free Download Vector Chart Elements
---
Charts and Graphs in Vector Format
This set of charts and graphs is purely for representation, as there are no exact numbers or real data that is being displayed. While real line graphs can be created using excel spreadsheets, sometimes we just need a quick chart to use as clip art.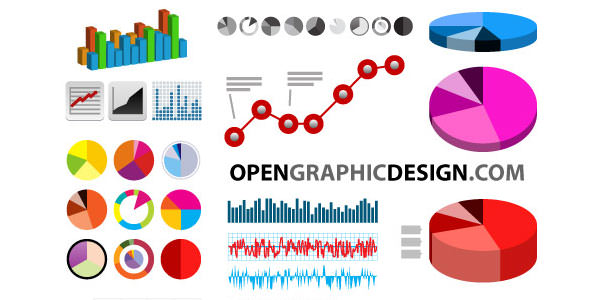 This set contains various colorful charts in vector format. Some samples include pie graphs, bar graphs, circle graphs, line charts, and other statistical graphs.
Author: OpenGraphicDesign
Illustrator vector file with all templates (.ai)
Vector EPS (.eps)
Scalable Vector Graphic (SVG vector)
Free Download Charts and Graphs
---
Charts and Graphs in vector – How To
This vector set contains different variations of graphs and charts, from bar graphs to data charts. Of course these graphics are not plotted to any data, but instead they are simple representations to use as visual indicators. The key to creating nice vector graphs and charts is to add little details to the final element, such as shadows, rounded corners, gradients and color variations.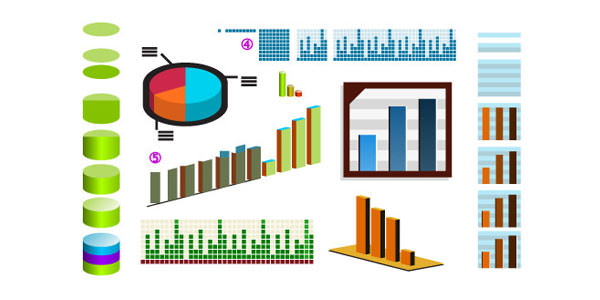 This HowTo contains not only final version of each charts, but also shows steps of creating these charts.
Author: OpenGraphicDesign
Illustrator vector file with all templates (.ai)
Free Download Charts and Graphs How To
---
The Graphs
Largest and the most flexible graph icon collection on the web from nicer2.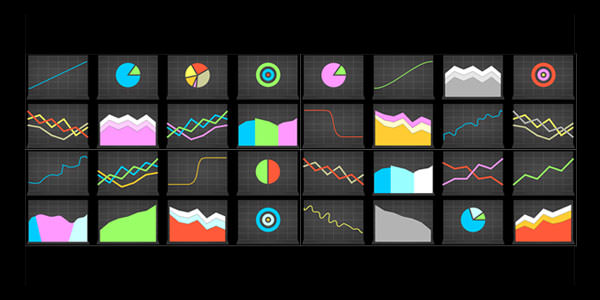 The Power of Vector: This icon collection is ready for the future. With the power of Scalable Vector Graphics you can use these icons directly into your web pages.
169 High Quality Graph Presets: The Graphs 2 consists of 36 unique graph designs and many different variations. The complete 169 presets offer excellent initial choice.
Modify Them Anyway You Like: Change colors, re-size elements, replace objects, make adjustments, make new combinations. This icon collection is completely editable.
Use Them Anywhere You Like :Use The Graphs in your presentations, web designs, designs for print or use them any other way you like.
Download AI versions
Download SVG versions
---
Vector Graph and Chart Icons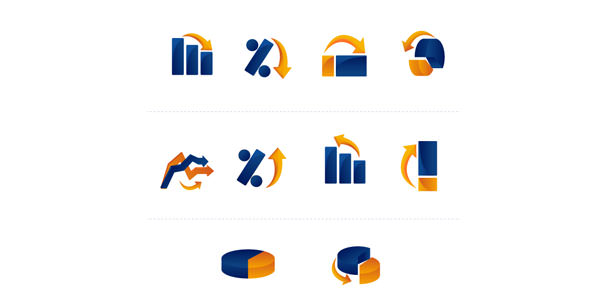 Author: Design Lots Creative
License: free for personal and commercial use
File Size: 547.5 KB
Download Vector Graph and Chart Icons
---
Pie Chart Vector
Free 3D pie chart vector graphics to create office meeting, business concepts, finance presentations, economy and performance stats or progress reports.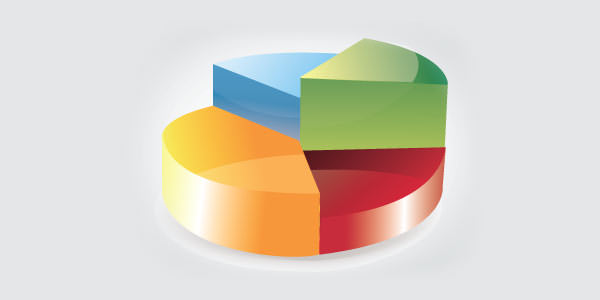 Author: VectorFresh.com
License: CC 3.0 Attribution
Download Pie Chart Vector
---
3D Stats
Business vector graphs for your economic graph, investment stats, sales statistics, profit progress, growth results and success rate graphics.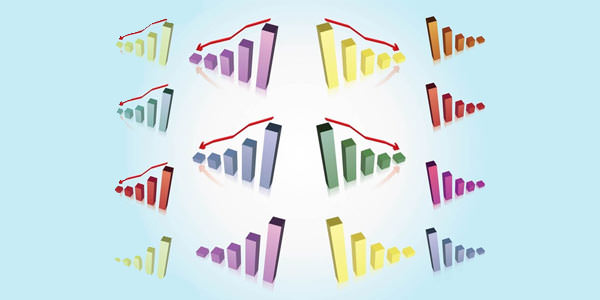 Author: DragonArtz.net
Download 3D Stats
---
Stats charts
Vector stats graphics and colorful 3D graphs, free download and use. Create professional business presentations, powerpoints or templates with this graph vector images, useful footage for annual reports, calculation charts, market statistics, finance, money, future growth and improvement graphics.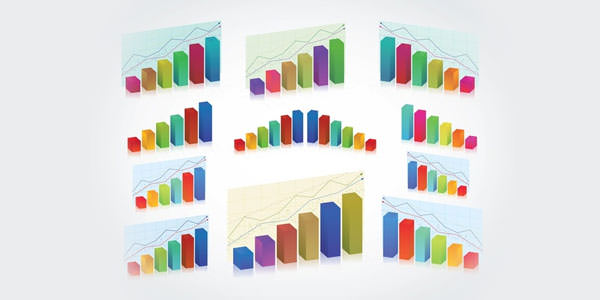 Author: DragonArtz.net
Download Stats charts
---
Statistics Charts Vector
Four different colored statistics chart elements, ready to be used with the included transparent png. Useful as clipart for several things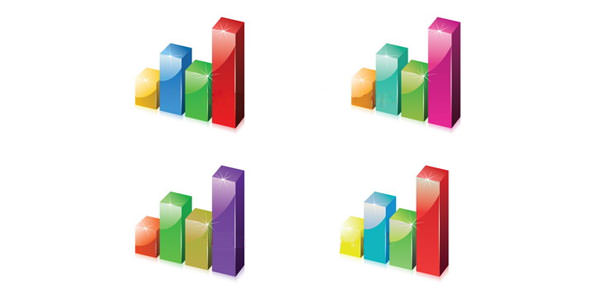 Format: 1 eps/svg, 4 png
Resolution: png (6944×6944)
Size: 6,6 Mb
Author: DragonArtz.net
Download Statistics Charts Vector
---
Charts Clipart with Arrow Vector
Colored statistics chart, ready to be used with the included transparent png.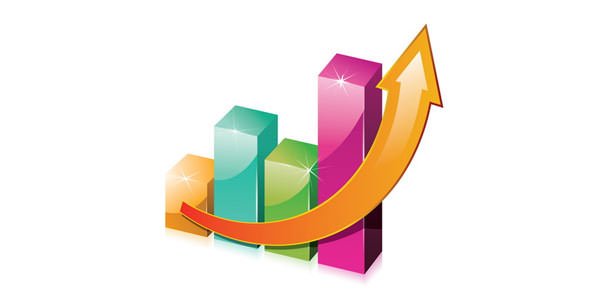 Format: 1 eps/svg, 8 png
Resolution: png (6944×6944)
Size: 1,6 Mb (Vector) / 17,8 Mb (PNG)
Author: DragonArtz.net
Download Charts Clipart
---
Financial Chart Background
Red financial background vector which is created from many diagrams, arrow signs, graphics and decorated with some light transparent wave elements. It shows stock values rising fast.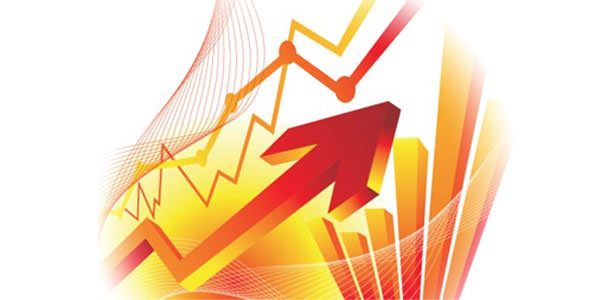 Format: .AI
License: Creative Commons Attribution 3.0
Download Financial Chart Background
---
Free Pie Vector Diagrams
Set of glossy vector icons for your business presentations and reports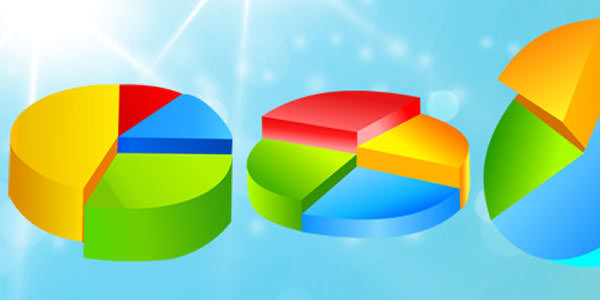 Design by: Vector Finder
Format: Ai & Png
Free Download
---
Business Vector Diagrams
Free business graph vector art pack by freevectordownload with 3 dimensional vector diagrams and 3D business statistics vectors, product management marketing stats and business graphs graphics for your financial, investment, economic, social media presentations or real estate, property sales charts.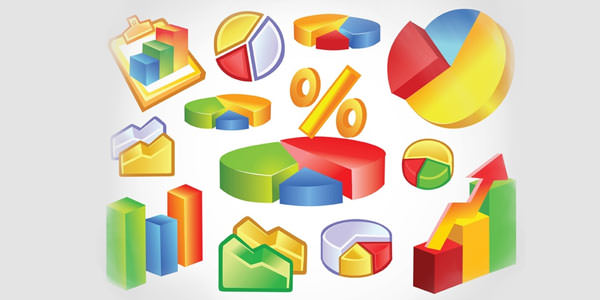 License: CC 3.0 Free for personal use
Free Download
---
Vector Chart Icons [Ai]
These sets are from webresourcesdepot and they contain various icon: piechart, column chart, line graph, area charts and a mete, a doughnut, organization, radar charts, a thermometer & data analysis icons. Archives provided with 256x256px and 512x512px .png files and the .ai vector source files.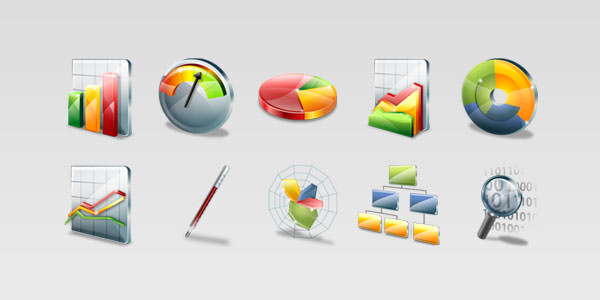 It is totally free to use them in both personal & commercial projects.
Free Download Vector Chart Icons part1
Free Download Vector Chart Icons part2