Italian photographer Gianluca Pardelli presented a series of images showing markets of the CIS countries. The author tried to convey the unique atmosphere and ethnic diversity of people present in the bazaars.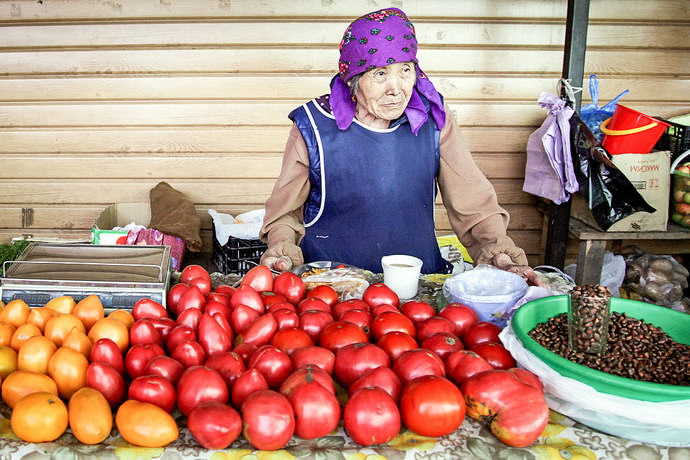 The photographer himself notes that he grew up in an Italian seaside town. One of the most vivid impressions from his childhood were noisy, bustling markets with hundreds of flavors and numerous products that amaze the riot of colors. After many years, Gianluca visited some republics of the former Soviet Union. Wherever he went, the photographer was very impressed by the markets in which life was boiling, reminding him of the chaotic paradise of childhood. The markets represent a unique cultural heritage of the extinct multi-ethnic country.
Five years ago Gianluca Pardelli was again in the former "Empire of Evil." He traveled from Azerbaijan to Uzbekistan, from Moldova to Georgia, from Chechnya to Siberia. The photographer was surprised to find that the markets have not disappeared anywhere. Moreover, they are very popular and all the same colorful. And people continue to sell products, news and gossip.