Gordon Pembridge is an original artist who draws inspiration from the beauty of wildlife. He was born in Kenya, spent most of his life in New Zealand. Today he creates carved wooden vases, which depict the flora and fauna of these distant countries.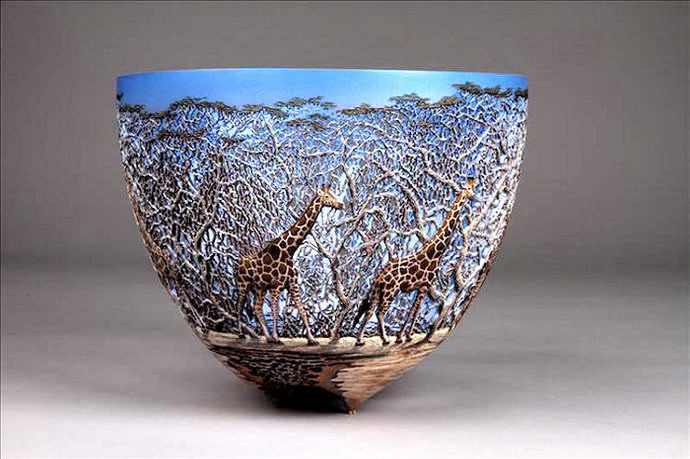 Exquisite and filigree vases Gordon creates with the help of a lathe, after that he works out the details. It turns out "lacy" compositions, and it's hard to believe that all this miraculous piece of art is carved from wood. Gordon gets motives for decoration from the beauty of the wild: birds and animals against a background of charming landscapes. Romantic sunrises and sunsets were captured by the master.
Gordon is a versatile artist. In addition to carving, he is fond of photography, graphic design, painting and engraving, but his love of nature remains unchanged.