Julia Gorina is a skilled craftsman from Russia, who also known as Phoenix. She says that her nickname chose not casually, because each time new creative ideas bring her back to life from the burden of everyday life. Her work is unique. Julia creates beautiful birds from scratch: beginning from idea and ending with outstanding piece of hand made art
Earrings with hummingbirds "delight"
These unusual brushes are decorated with birds made of natural silk and hand-painted cotton. All stitches on the wings and embroidery are made by hand.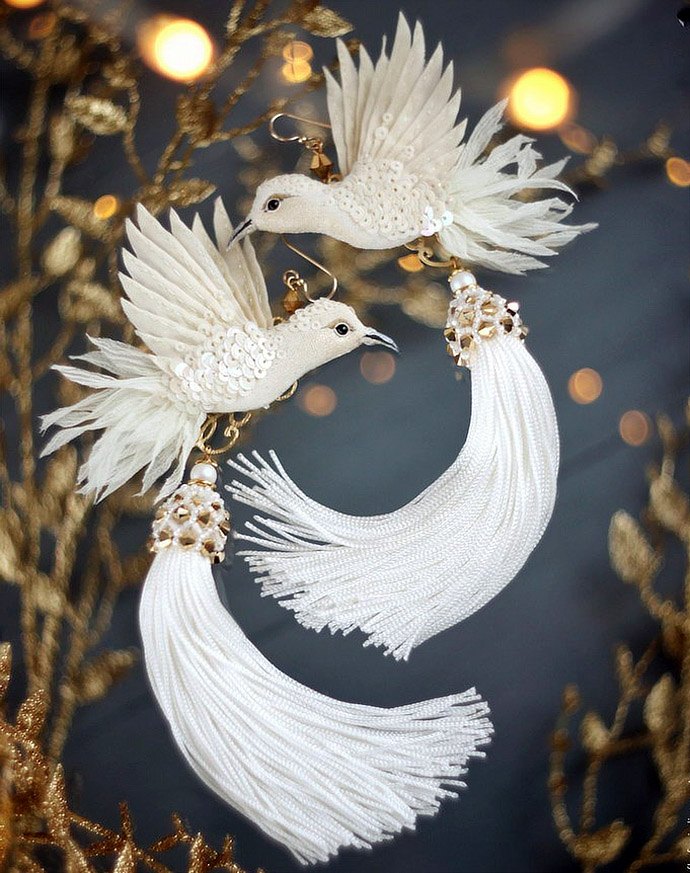 Bird hummingbird "Magic"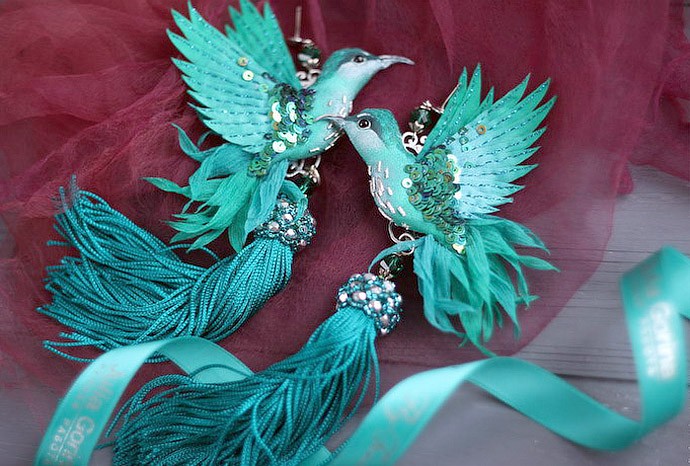 Hummingbird "radiance of tenderness"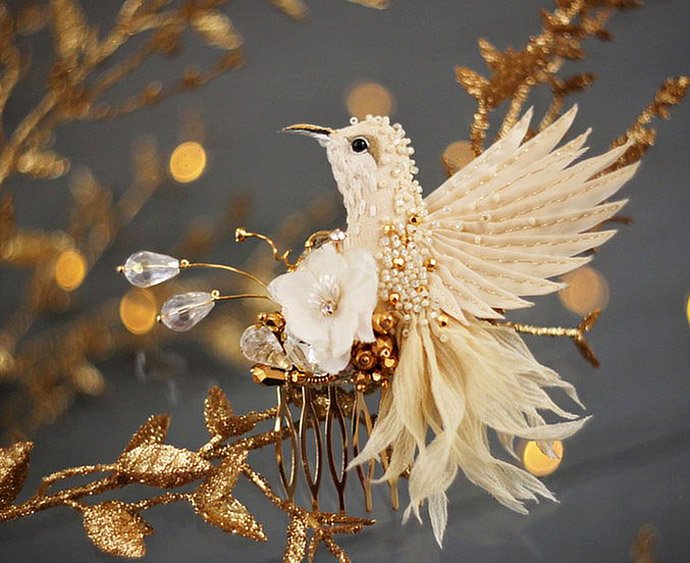 "Tu-tukan"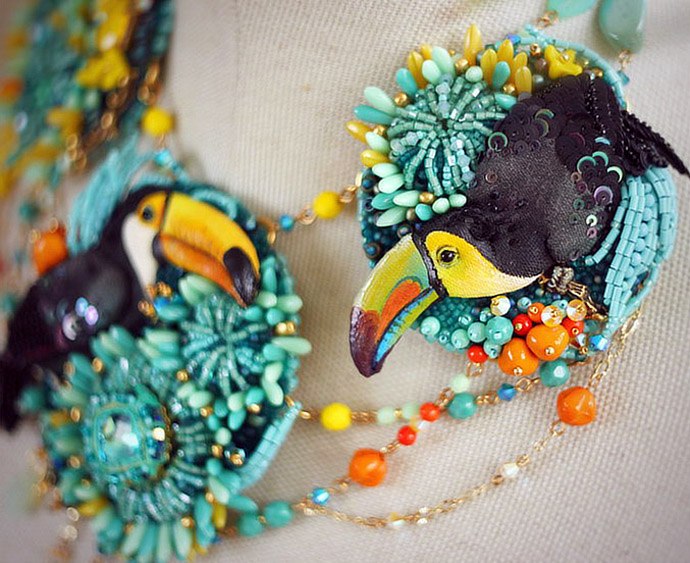 Hummingbird. Noir.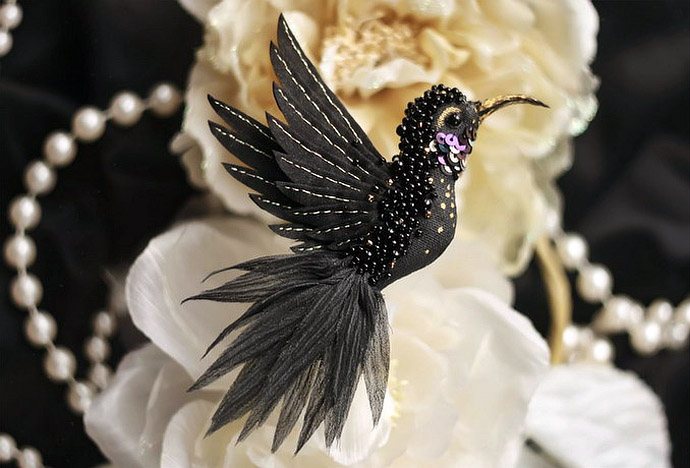 Hummingbird. Night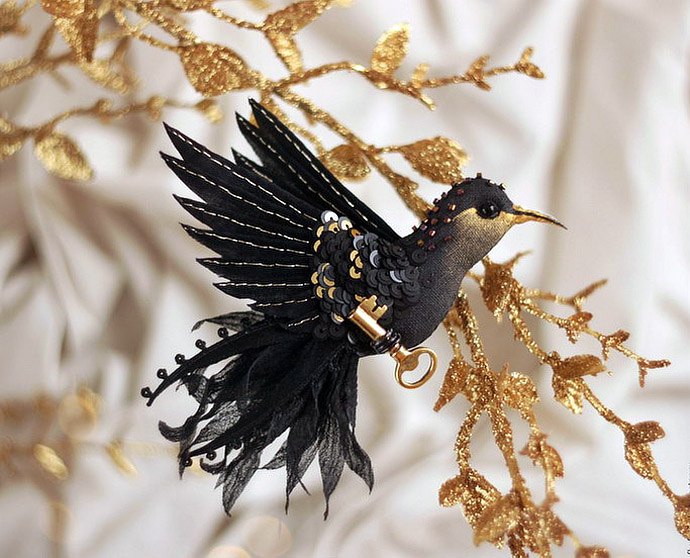 Hummingbird. Crimson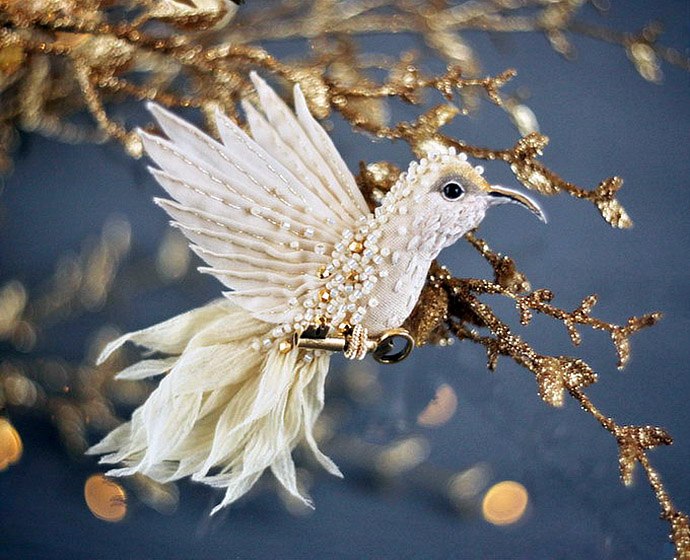 "Pearl Swans"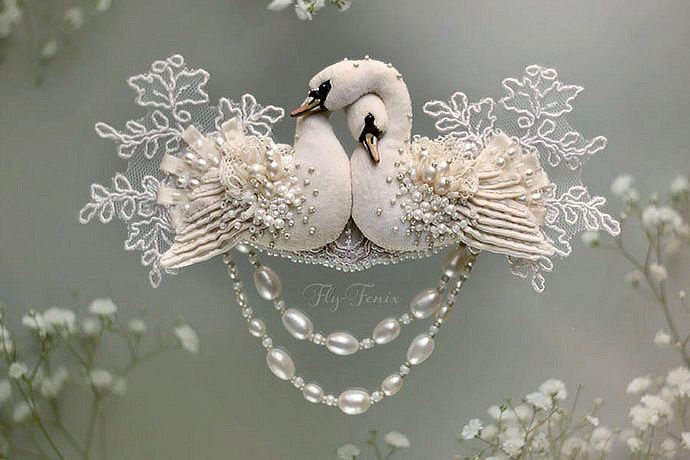 "Bird singers"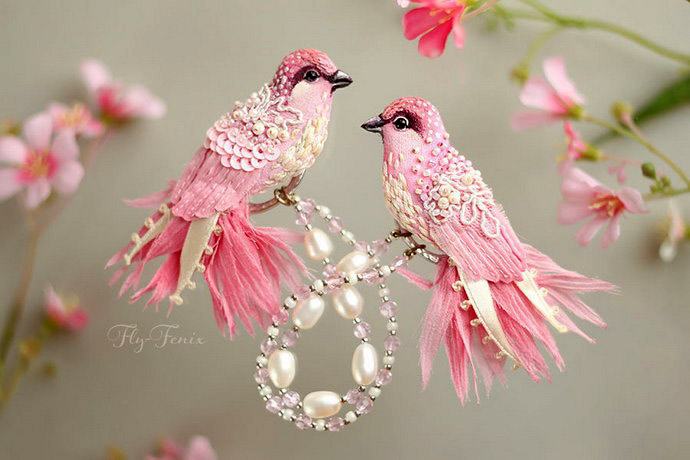 Hummingbird "primrose"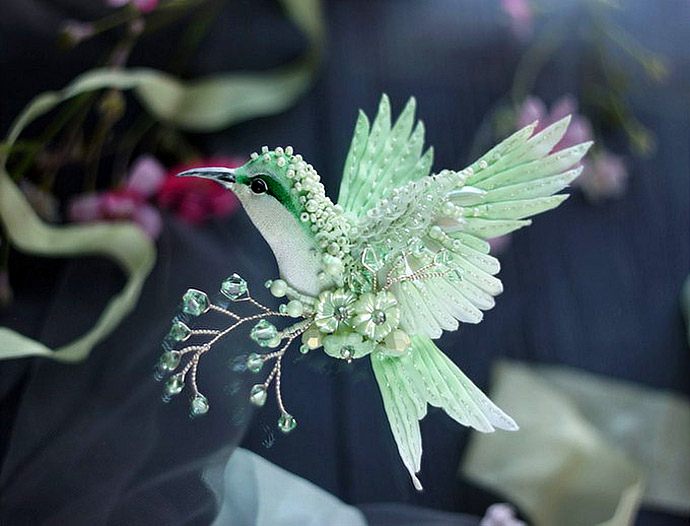 Hummingbird "rose-mimosa"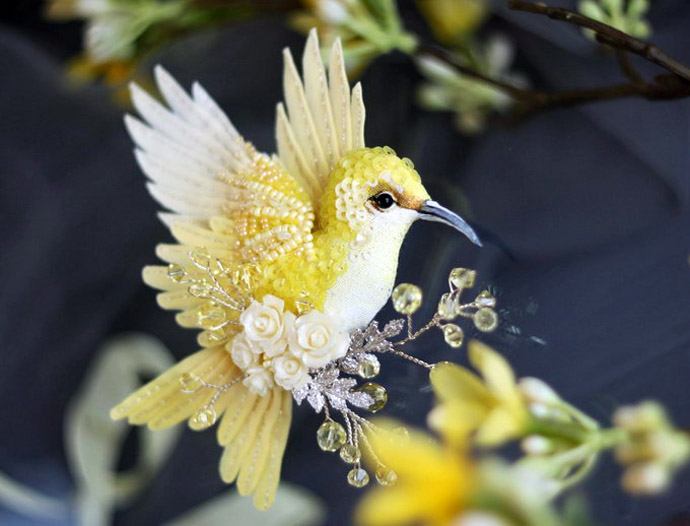 Sapphire "lovebird"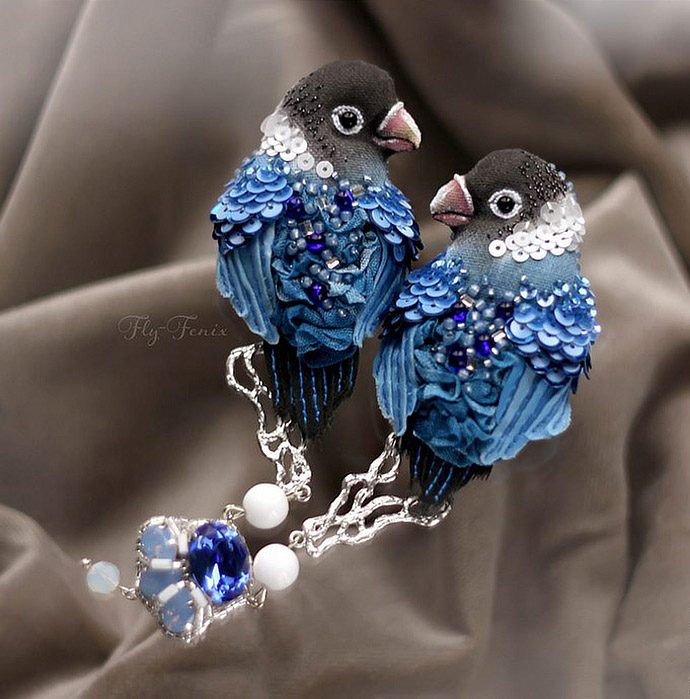 Sweet Flying